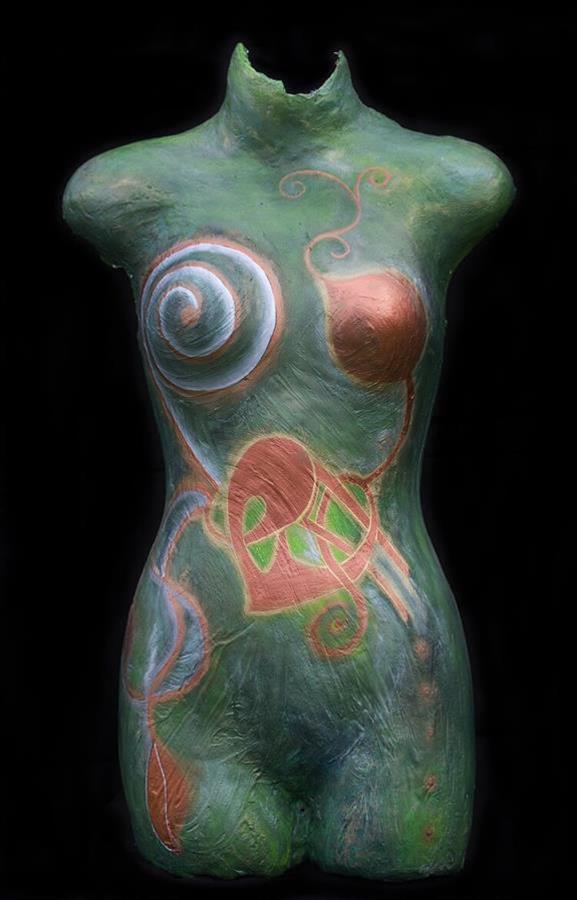 Talliesen
Talliesen is an artist who loves experimenting with new techniques and materials and challenging the pre-conceived ideas of what can and can't be done or what can and can't be used to make art!
Open Days/times:Open 11 - 26 Sep 2021 from 10Am - 4PM (CLOSED: 14, 15, 21 & 22 Sep)
Represented Artists:Talliesen
Galleries:Jewellery,Painting,Sculpture,Mixed Media
Details
Galleries:Jewellery,Painting,Sculpture,Mixed Media
Open Days:Monday,Tuesday,Wednesday,Friday,Saturday,Sunday
Description
As a result my art is wildly different, ranging from very controlled drawings and paintings to very loose and expressive abstracts. I love mixed media work, including encaustic mixed media. Using bees wax allows me to create textural works I could not achieve with traditional mixed media methods. I also make jewellery, torsos and masks. My art often spills out of the studio and into the garden, much to the delight and surprise of the neighbourhood. Wander through the garden and you will find bird baths, planter chairs, assemblages, mobiles, sculptures, totem poles, and a giraffe!
Related
John Streater Fine Furniture
Location
Address: 2 Hunt Court,,Margaret River,WA,6285
Phone: 0412 775 386
Email: [email protected]