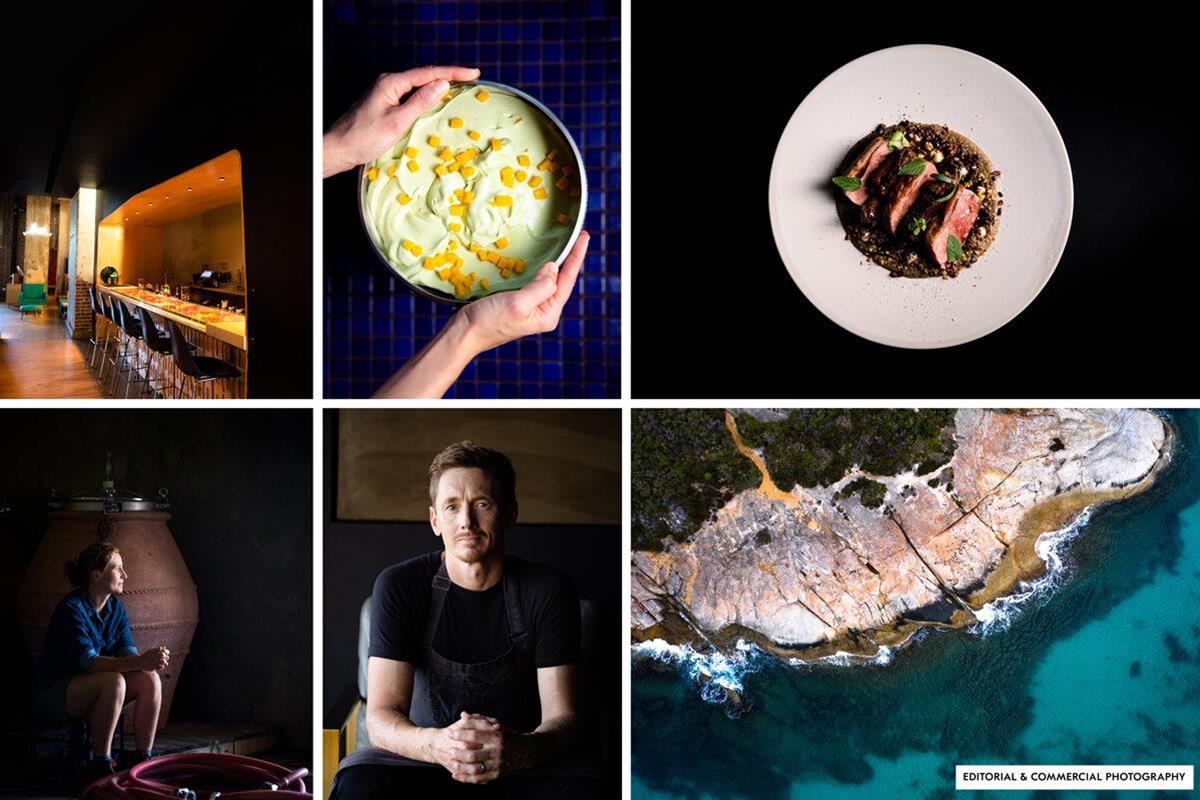 Sarah's new collection of fine art prints, 'Found' is a raw yet beautiful exploration of beauty in imperfection!
Open Days/times:Open 11 - 26 Sep 2021 from 10AM - 4PM (CLOSED: 14 & 21 Sep)
Represented Artists:Sarah Hewer
Galleries:Photography
Details
Galleries:Photography
Open Days:Monday,Tuesday,Wednesday,Thursday,Friday,Saturday,Sunday
Description
The body of work focuses on found natural objects and transforms them to a grand scale with large format prints. Textural and evocative, the beauty in the detail is captivating.
Sarah's fine art photography is a creative contrast to her widely published food, travel and editorial photography. You'll be able to take a look and chat about the work she's done on assignment for the likes of Delicious, The Weekend Australian Magazine and National Geographic as well as a host of commercial and small business clients.
For her Open Studios debut Sarah sets up her studio amongst the barrels of Margaret River's, Dormilona winery. The idea of moving her often mobile studio to Dormilona was one that she cooked up with owner and winemaker Josephine Perry; a creatively minded maker whose star has been on the rise in the Australian wine scene. Jo's small batch wines are beautiful, low intervention expressions of Margaret River grown varietals – some you'll know and others perhaps not. This made by hand, with heaps of passion, set of creative values is something the two share and is reflected in the atmosphere of the space
Visit during the Margaret River Region Open Studios and share in the creative process of both artist and winemaker. Have a walk through the winery, learn how the magic happens and taste new release wines.
Special Events September 2021:
- Mala Dumplings Sundowner: Visit Sarah's studio, enjoy a wine tasting and feast on Mala Dumplings (no booking required)
- Dormilona Wine Tasting (no booking required)
- Creative Minds: A guided wine tasting and chat about inspiration, creativity and storytelling in art and wine. With photographer Sarah Hewer and winemaker Jo Perry.
- Food Photography Workshop: A guided wine tasting and informal photography workshop with simple tips to help improve your food photos. Suitable for beginners or those looking to take their skills to next level.
Related
John Streater Fine Furniture
Location