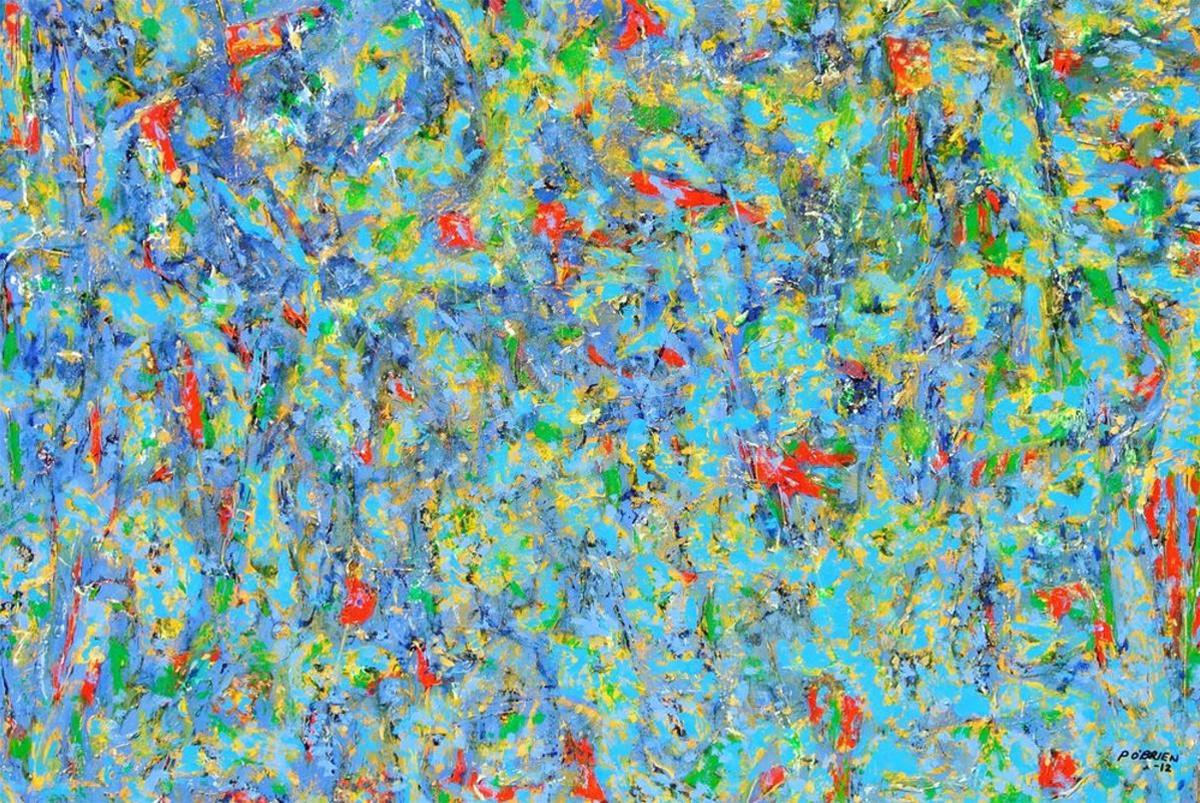 Phil O'Brien
Phil has always had an affinity with art, in particular, painting. He is greatly influenced by his natural surroundings and love of the ocean and this is reflected in his work and life as an artist.
Open Days/times:BY APPOINTMENT ONLY
Galleries:Drawing,Painting,Mixed Media,Print Making,Artist Studio
Details
Galleries:Drawing,Painting,Mixed Media,Print Making,Artist Studio
Open Days:By Appointment Only
Description
Travels to Europe and the Middle East in his early days and time spent in Broome and remote W.A. Islands and the Kimberley region has inspired his strong use of colour and semi-abstract style. His continuing inspiration comes from living in Margaret River since 1996, where the local bush and coastal areas feature strongly in his paintings.
The winter getaways driving north to Ningaloo and beyond with his lovely creative partner Anette. A 6-meter roll of canvas, paints, surfboards, fishing lines and supplies for a couple of weeks in the 4WD has always invigorated his creative juices and love of painting in situ. To look at the paintings created up north upon their arrival back to Margaret River takes him back to the place he started the paintings up north and the colour palette used up there are very rich and raw and he generally achieves 4-5 paintings on each trip.
Phil was born and bred in Perth and as a school leaver was offered a position in Diploma of Fine Arts course in 1973, recommended by his art teacher, Nigel Thompson 91997 Archibald Prize Winner). He opted for a plumbing apprenticeship for financial stability. He moved to Broome in 1986 and by 1989 was painting seriously. On his return to Perth in 1991, Phil was accepted into the W.A School of Art –Claremont and began a full-time Art and Design diploma in 1992.
By 1995 Phil became involved in solo and group exhibitions and several art clubs and spent 3 months in Sydney exhibiting work at various markets and galleries. His paintings have been sold to residents throughout Australia and overseas including England, Ireland, Germany, Spain, France, Hong Kong and Singapore. Phil now exhibits and proudly sells his artwork from his studio in the Old Stables at 3 Glenellie Road Margaret River where he has resided since 2001.
He also displays his artworks at various wineries in the region. Phil has been a member of the Margaret River Artisans since 2001 and has had many group exhibitions including Vasse Felix and Leeuwin Estate Winery.
Related
Cast Designs - Trent Walker
Ashleigh Spencer Heussenstamm
Location
Address: 3 Glenellie Road,Margaret River,WA,6285
Phone: 08 9757 2421
Email: [email protected]