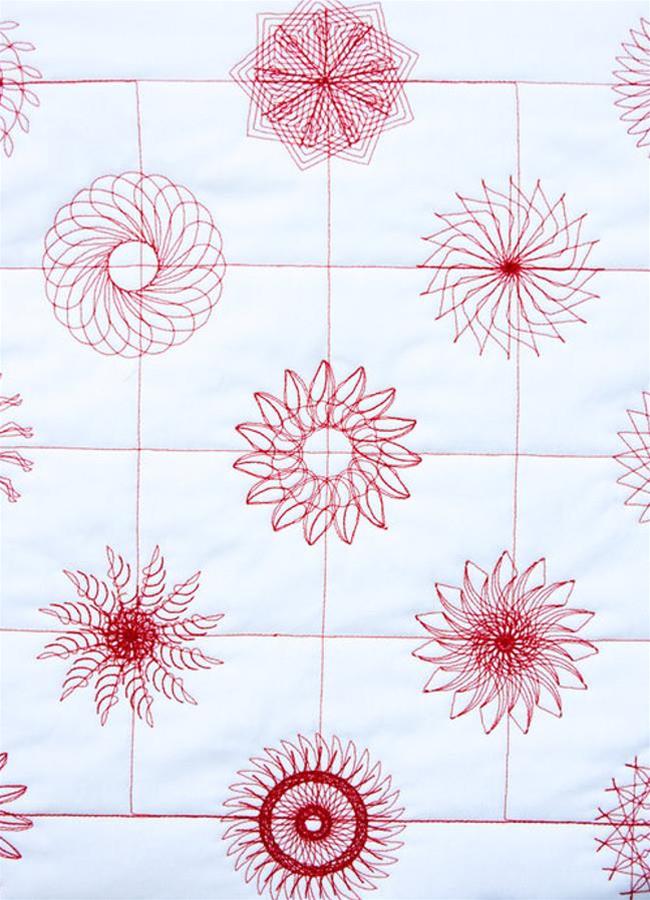 Creating with stitch is my passion. Stitching on my photos, or fabrics (including silk, hemp, or recycled upholstery samples, and of course, patchwork fabrics and quilts).
Open Days/times:BY APPOINTMENT ONLY
Galleries:Textiles,Mixed Media,Artist Studio
Details
Galleries:Textiles,Mixed Media,Artist Studio
Open Days:By Appointment Only
Description
This year I have added printmaking using drypoint and acid etching, and then stitching into the prints. Inspiration is never far away as I continue to pursue my love of our bushland and especially the banksia and grass trees, along with exploring labyrinths and mazes – so many places to get lost and found. I look forward to creating new designs with visitors as we explore part of my digital design program. You will have the option to have 'your' design sewn out for you during MRROS into a unique cushion or tote.
Related
Cast Designs - Trent Walker
Ashleigh Spencer Heussenstamm
Location
Address: 2 Elva Street,Margaret River,WA,6285
Phone: 0415 398 144
Email: [email protected]