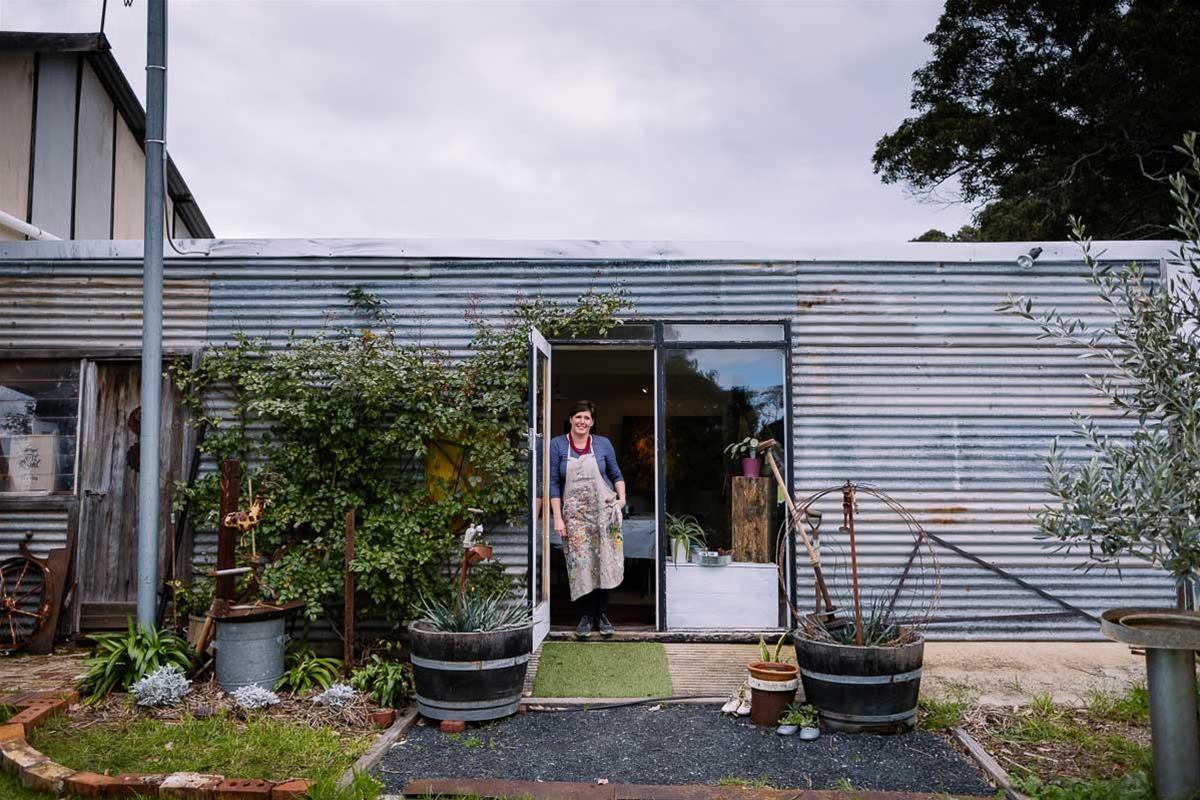 Fi Wilkie
Fi Wilkie is a Painter based in Margaret River where she has lived and worked for over 25 years. In addition to spending her time as a full time artist, she works with non artists, lapsed artists and budding artists to develop and engage with their own creative thinking. Her Workshops aim to build confidence, lose fear, and to help the participant get to know more about themselves, how they work and how to listen to their own intuitive selves.
Open Days/times:BY APPOINTMENT ONLY
Galleries:Drawing,Painting,Print Making,Artist Studio
Details
Galleries:Drawing,Painting,Print Making,Artist Studio
Open Days:By Appointment Only
Description
Fi has been busy dreaming, imagining, problem solving and pitching ideas since she was 4. Her usual comment, as a young child, to any loving gift giver was – 'what other colours did they have'! She has a background in Design and loves colour, shape and pattern.
Her process of creating is always evolving, she starts her work with a big random 'mess' and then works how to clarify and 'find' the painting within it. It seems to reflect the mess of life, the uncontrollable elements, the parts we need to let go of and just allow. The work of bringing it under control – turning it into something that makes sense is the journey each painting goes thru. Fi never plans her images, she lets them evolve – so she can enjoy the surprise and see what will happen – continuing to work on them until there doesn't seem to be anything left to do.
Location
Address: 7 Wilkes Road,Margaret River,WA,
Phone: 0415 955 707
Email: [email protected]