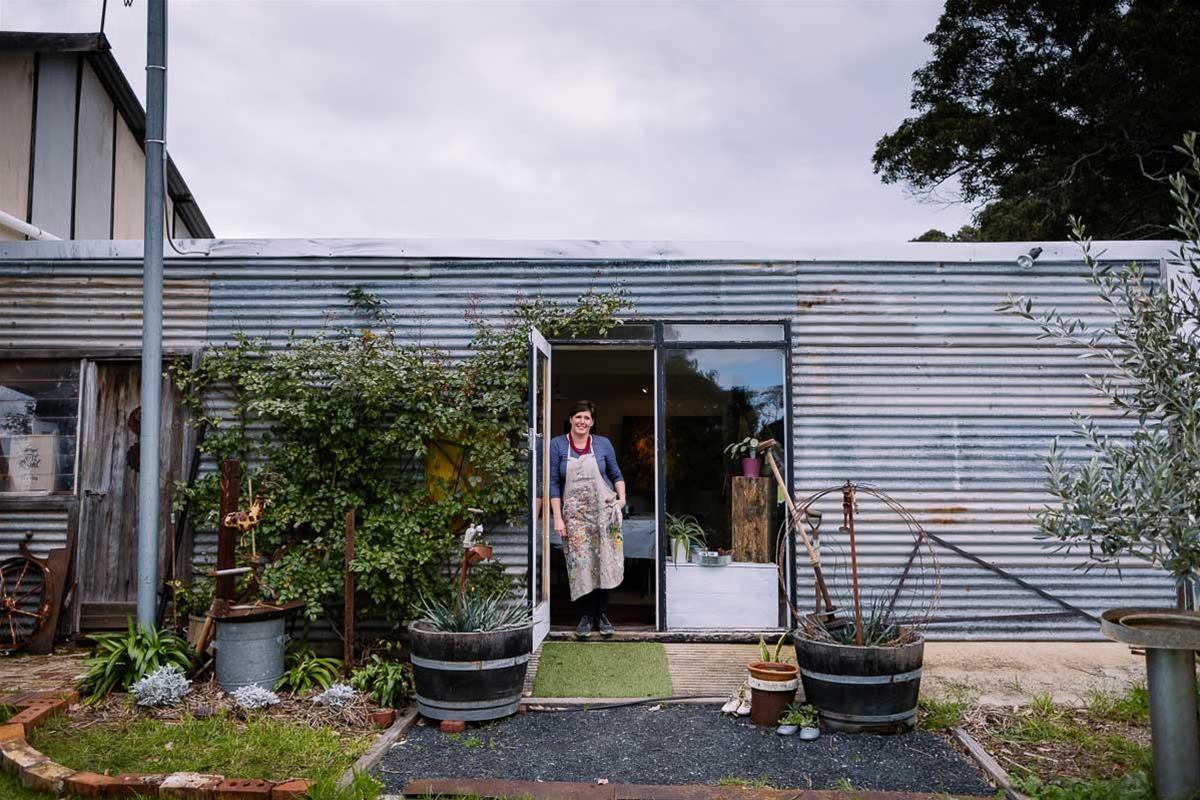 Fi Wilkie
Fi Wilkie is a Painter based in Margaret River where she has lived and worked for over 25 years.
Open Days/times:BY APPOINTMENT ONLY
Galleries:Drawing,Painting,Print Making,Artist Studio
Details
Galleries:Drawing,Painting,Print Making,Artist Studio
Open Days:By Appointment Only
Description
Painting is all about the process for me. I'm what would be called an intuitive painter. My process typically starts with a random mess of colour and mark making and then I select and activate certain areas to develop my composition. At the start, I don't know what I will create although I have been working with the same theme of Banksia Bushland for a few years now. My carefully considered shapes and marks are part of my own visual language and all start from close observation using my sketchbook, drawing with a variety of mediums and drawing from memory. I use this reliable process to filter down what I understand about a plant or animal and slowly the way the subject looks - becomes part of my visual alphabet. Starting a painting can be a little scary - so I developed this approach to suit my temperament. I like to take time to play as I paint and to experiment as I go, I also like the surprise that comes at the end when I feel that the work is complete. This is what keeps me coming back to the studio. The not knowing - rather than the knowing.
Fi has a print Gallery upstairs of Mukau Giftware and Gallery in Cowaramup, Open 7 days.
Fi Is participating in the 2021 Margaret River Region Open Studios. For more information on the opening hours of her studio visit: https://www.mrropenstudios.com.au/member/fi-wilkie?rq=Fi%20Wilkie.
Related
Local Art Paper - A curated arts website, originating from the South West WA
John Streater Fine Furniture
Location
Address: 7 Wilkes Road,Margaret River,WA,
Phone: 0415 955 707
Email: [email protected]