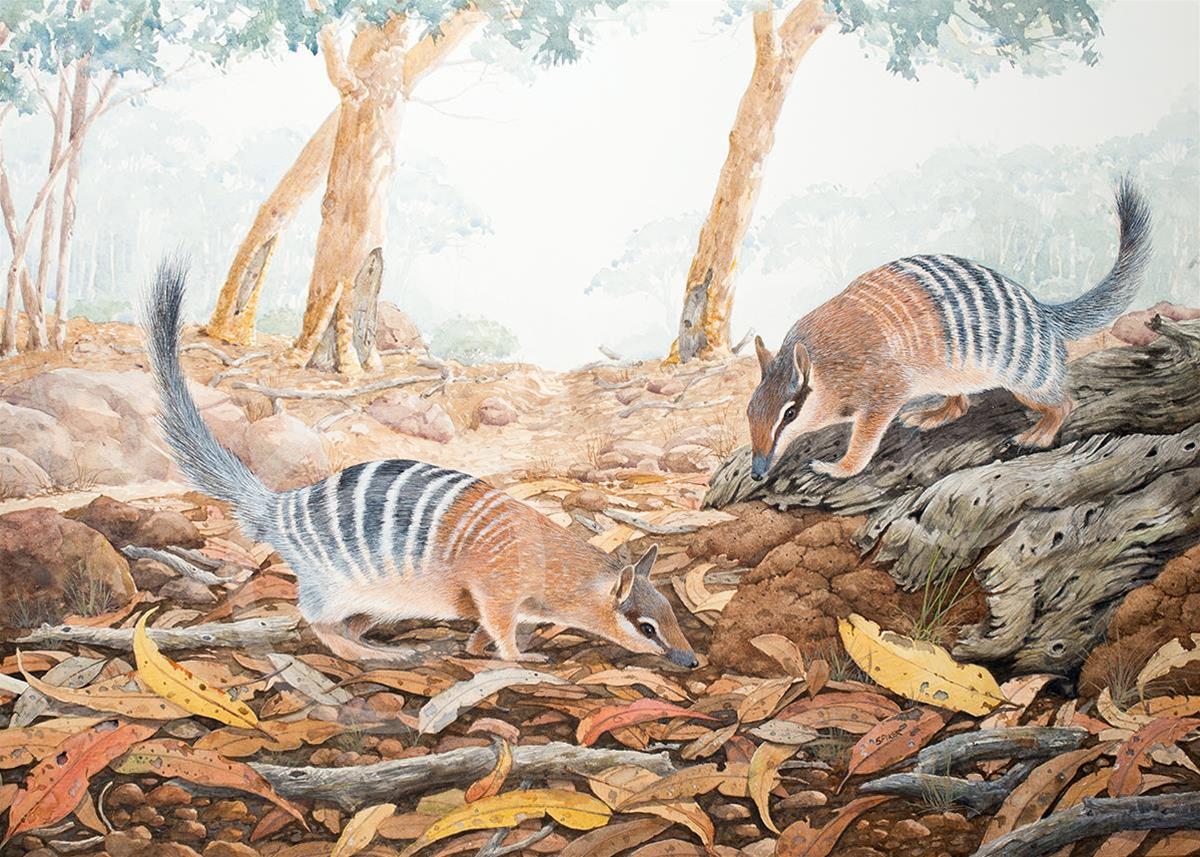 Enthusiastic collectors of Chris's watercolours are located throughout Australia and overseas. In 2017 Chris was Artist in Gallery at Aspects of Kings Park for the annual Spring Festival.
Open Days/times:BY APPOINTMENT ONLY
Represented Artists:Chris Spiker
Galleries:Drawing,Painting,Artist Studio
Details
Wheelchair Access:Available
Galleries:Drawing,Painting,Artist Studio
Facilities:Wheelchair Access
Open Days:By Appointment Only
Description
Bird watching from a young age in central Victoria; having a natural inclination to paint in watercolours; mixed with working as a design draftsman for many years, led to Chris becoming a fine watercolour artist of birds and landscapes. was trained to use a Crow-Quill pen nib that was just so fine: and it may be that training that stayed with me when even using a fine kolinsky brush decades later.
Each painting is designed to achieve: an attractive picture; technically reliable portrayal of the birds and flora; high quality workmanship; and most importantly to increase appreciation and ultimately the conservation of Western Australian birds.
Along with producing fine art originals, we produce a complimenting range of Limited Edition and Open Prints and greeting cards.
Location