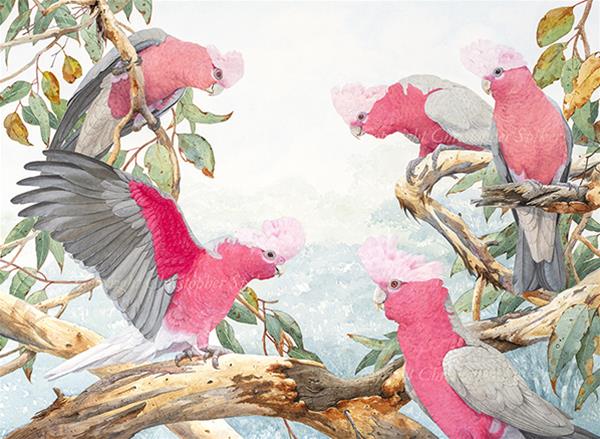 Unique Fine Art Australian Native Bird Portraits- watercolour paintings featuring exquisite details of mostly Western Australian birdlife and stunning flora. Framed Originals & Limited Edition Prints.
Open Days/times:https://www.mrropenstudios.com.au/member/christopher-spiker
Represented Artists:Chris Spiker
Galleries:Drawing,Painting,Artist Studio,Furniture
Details
Wheelchair Access:Available
Galleries:Drawing,Painting,Artist Studio,Furniture
Facilities:Wheelchair Access
Open Days:Monday,Thursday,Friday,Saturday,Sunday,Wednesday,Tuesday
Description
We will hold our 2021 Margaret River Region Open Studio event at our home studio this September. This year, I have created works that celebrate the beauty we can find in realism/naturalism featuring stylistically diverse portraits of natural history subjects and people. These works provide an authentic look at natural images that are obviously painted while avoiding becoming a photographic reproduction or oversized objectified image. To do this I have produced contrasting fine art portraits of people, watercolours of favourite Western Australian native plants, local landscapes, and of course, several bird portraits which continue to be popular both here and abroad. It's a diverse lot of paintings which you are invited to view in our home studio where you can get a real-life impression of how the paintings can look in a living space as compared to simply hanging on a gallery wall. All works are professionally framed to ensure elegant presentation suitable for hanging in most spaces. My preferred mediums are watercolour and pencil.
Related
Location