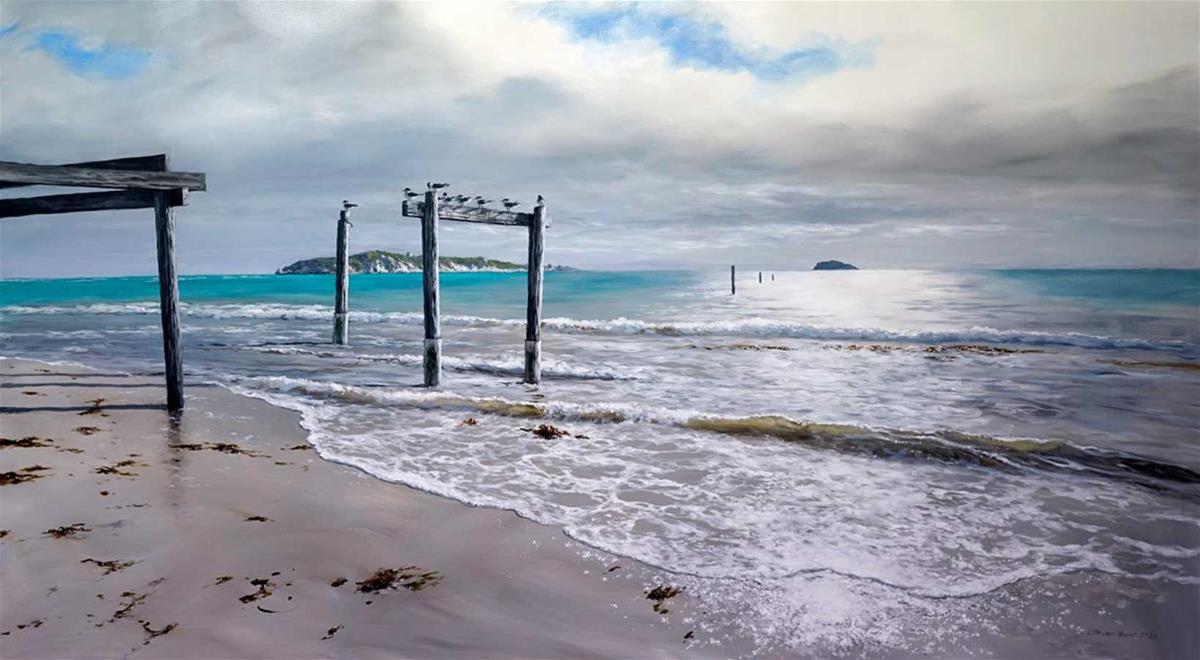 Leigh Hewson-Bower exhibition at JahRoc Galleries
JahRoc Galleries invite you to join the gallery in celebrating the opening of this breathtaking exhibition of realism coastline paintings of the South West by Leigh Hewson-Bower
Dates:Dec 27 - Jan 17
Venue:JahRoc Galleries
Details
Hosted By:JahRoc Galleries
Venue:JahRoc Galleries
Description
JahRoc Galleries invite you to join the gallery in celebrating the opening of this breathtaking exhibition of realism coastline paintings of the South West by Leigh Hewson-Bower.

Sunday 27th December from 5-7pm.
Enjoy fine wine and live music. All are welcome.

"For this show I have chosen locations from the South West of the state, an area of unparalleled natural beauty. After sifting through many of my photographs in search of references I settled on the scenes that best express the grandeur of the ocean in this part of the world. I guess you could say that water flows through my work. I will rarely create a painting that does not include a representation of it. The first time I visited Rottnest back in the nineties was the beginning of my involvement with realism as an artist. Prior to that I was working in a more abstract fashion…the legacy of my art school years where realistic representation was not at that time the current approach. And so it was a liberating experience to simply try my best to represent something in paint. And I shall continue to do exactly that."
Leigh Hewson-Bower 2020
Exhibition continues until 17th January. View exhibition artworks online: www.jahroc.com.au/
JahRoc Galleries, 83 Bussell Highway, Margaret River, WA.
Location