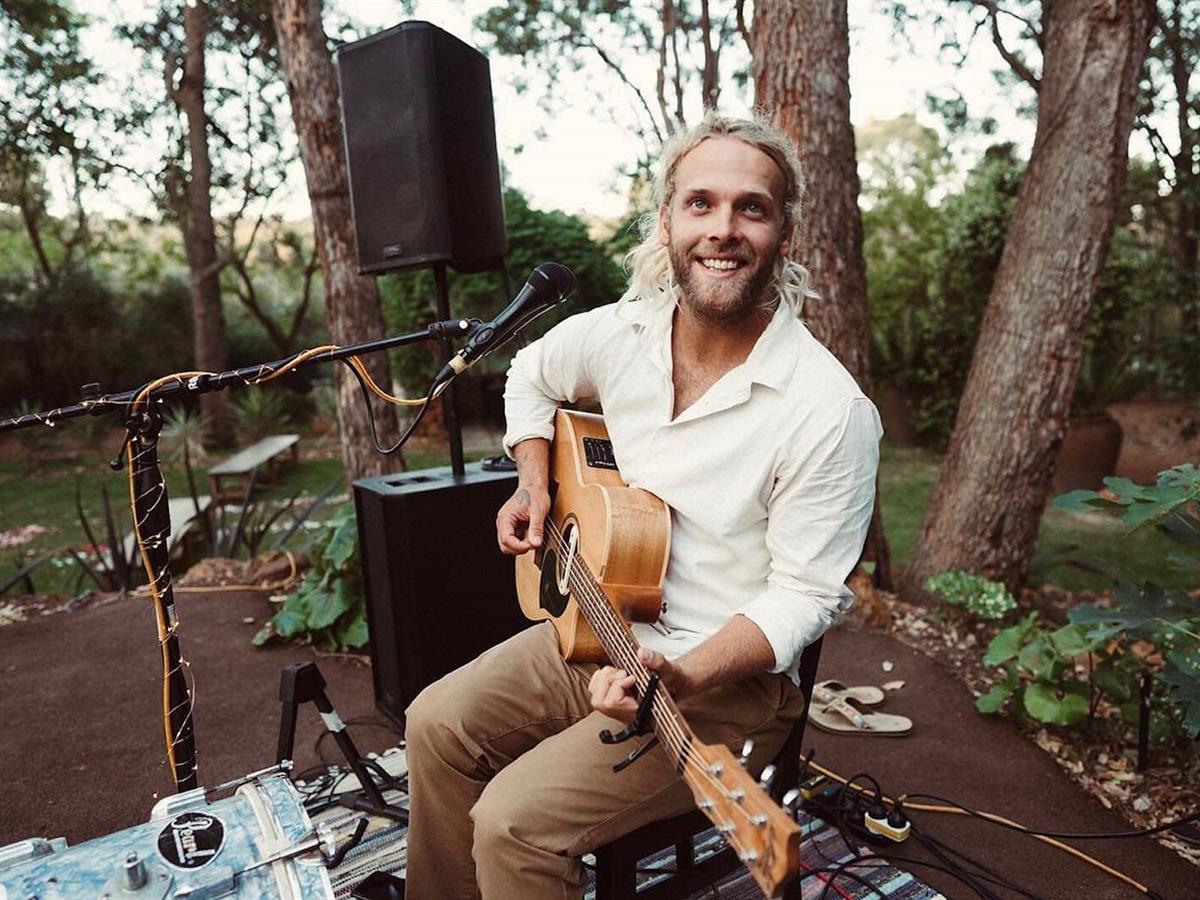 James Abberley - 'You're The One' Tour - Little Village - Margaret River
James Abberley, with his warming, coastal acoustic sounds and gently pulsing minimalistic beats, has released his new single 'You're The One'
Dates:Nov 21
Time(s):7.00pm to 11.59pm AWST
Venue:Little Village, Margaret River
Details
Hosted By:James Abberley
Venue Address:Location TBA
Ticket Price FROM:30.63
Ticket price TO:38.01
Venue:Little Village, Margaret River
Description
With his warming, coastal acoustic sounds and gently pulsing minimalistic beats that push and pull with the tides of the ocean, James Abberley from the Western-shores of Australia is releasing an introspective single, 'You're The One' (Out October 30).

Over the past number of years, Abberley has hit impressive milestones throughout his career which include supporting the likes of Xavier Rudd, The Waifs, Paul Dempsy, Ash Grunwald and Kim Churchill. Abberley's also performed at a number of WA festivals including Nannup Festival and Into The Sun Festival to name a few.

In January this year, Abberley made his way to New Zealand for the first time where four of the six shows sold out. This trend has continued with the return of live music in WA with Abberley selling out his last 5 shows.

Now in quick succession to follow up his most recent single 'Drifting' (released in August) is 'You're The One'. With a "from the heart" passion and seriousness, this weighty number is indicative of the heart-pounding emotions tied to a yearning for the one as the title suggests. Abberley states:

"'You're The One' is about that moment when you are trying to fall asleep, but no matter what you do, you just can't get that person that you love or want out of your head. It's amazing to me that you can feel like a slave to your own thoughts."

Generating this feeling is Abberley's easy listening blend of acoustic-folk, minimalistic beats and his tender vocal tone that is laced with a soft Australiana accent.

Abberley's music imbues a sense of tranquillity and meditative space for introspection.
For those in WA wanting to catch Abberley live-looping performance, find more information about the single tour which is expected to sell out below.
'You're The One' Single Tour
Nov 6 - The Aardvark, Freemantle.
Nov 13 - Vancouver Arts Center, Albany.
Nov 21 - Little Village, Margaret River.
All tickets via Eventbrite.com.au
Location
Venue:Little Village, Margaret River
Address: Margaret River Town,Margaret River,WA,6285
Phone: 0413 629 969
Email: [email protected]