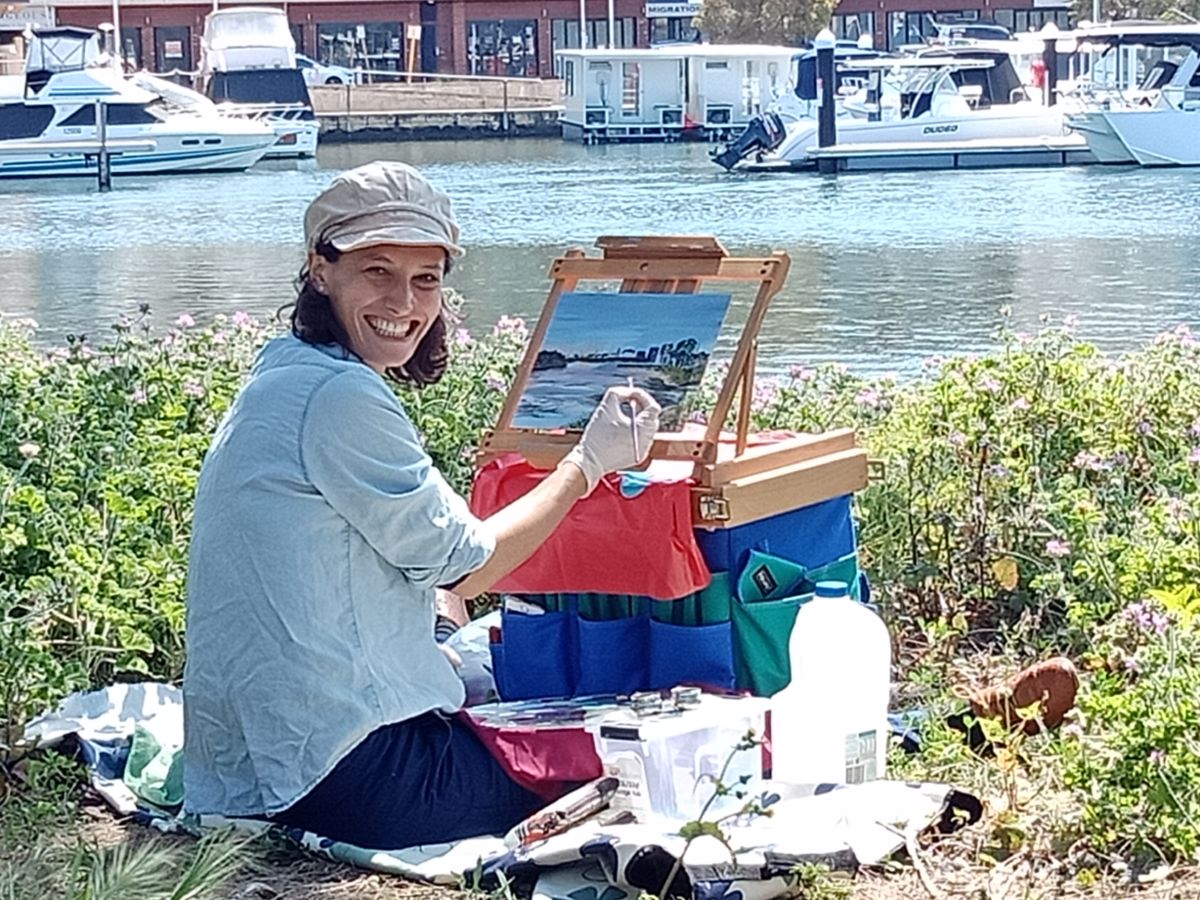 Plein Air Down Under Outdoor Painting Festival
Workshops, paint outs, exhibitions, awards and prizes, demonstrations and artist talks. Everything to do with outdoor painting. PADU invites you to join come and paint, or come and watch.
Dates:Sep 25 - 27
Time(s):Sat 9.00-4.0; Sun 9.00-4.00; Monday 9.00 - 4.00
Venue:Keith Holmes Reserve and Marina Precinct
Details
Hosted By:Mandurah Plein Air Artists (Inc)
Ticket Price:FREE for spectators; ARTISTS- $20 under 18; $45 early bird fee until the 31st July, then $60.
Venue:Keith Holmes Reserve and Marina Precinct
Festivals:All Festivals
Description
EN PLEIN AIR is a French term meaning "in the open air". Over $8000 in cash and prizes is on offer for artists accepting the challenge of capturing the character and beauty of Mandurah and Pinjarra's natural and built environment.
The festival weekend activities include: Demonstrations by feature artists Herman Penelope, Lyn Diefenbach and Leon Holmes; Day and evening paint outs; A two hour quick-draw painting competition; A day painting in historical Pinjarra; An exhibition of festival weekend artwork, continuing until 10 October; Awards and prizes.
Prefestival activities include: The World Wide Paintout 11 and 12 September, Manjar Square; Feature artist exhibition at the Mandurah Performing Arts Centre; Watercolour masterclass with Herman Pekel (3 days); Pastel masterclass with Lyn Diefenbach (2 days); Oil painting master class with Leon Holmes (2 days). Mandurah will be a fun, buzzing locale over this long weekend so come along to paint or just wander and enjoy all that Mandurah has to offer.
Location