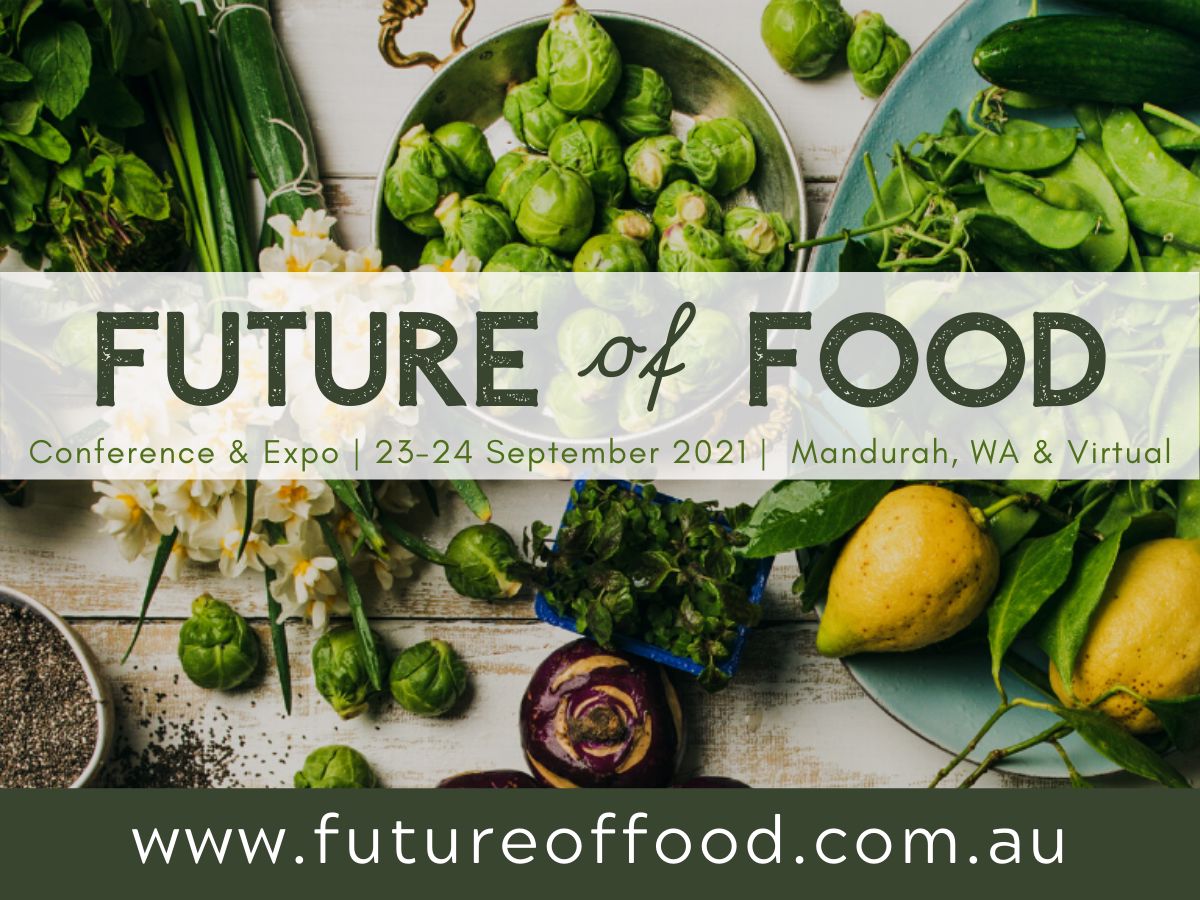 Future of Food Conference 2021
Through four key themes, the Future of Food Conference will stimulate discussion about transforming food systems, showcasing innovative change-makers, and exploring opportunities in agri-food.
Details
Hosted By:Southern Dirt and Department of Primary Industries and Regional Development
Description
The Future of Food conference in Mandurah on 23 and 24 September 2021, exists to inspire and initiate change within the Australian agri-food sector: to recognise future-forward businesses, champion innovative and successful agri-food professionals in their food journey, support the development of a progressive local food industry and empower consumers to make better-informed decisions about what they eat. This will be Southern Dirts' first Future of Food Conference and is to be held in the Peel Region in Western Australia. Given the current economic and health challenges we face domestically and internationally, we will also be offering a streaming service for paid attendees so that they will be able to watch and participate in the conference. In 2021, we are shining the spotlight on the Peel Region, a dynamic and vibrant culinary scene.
Location