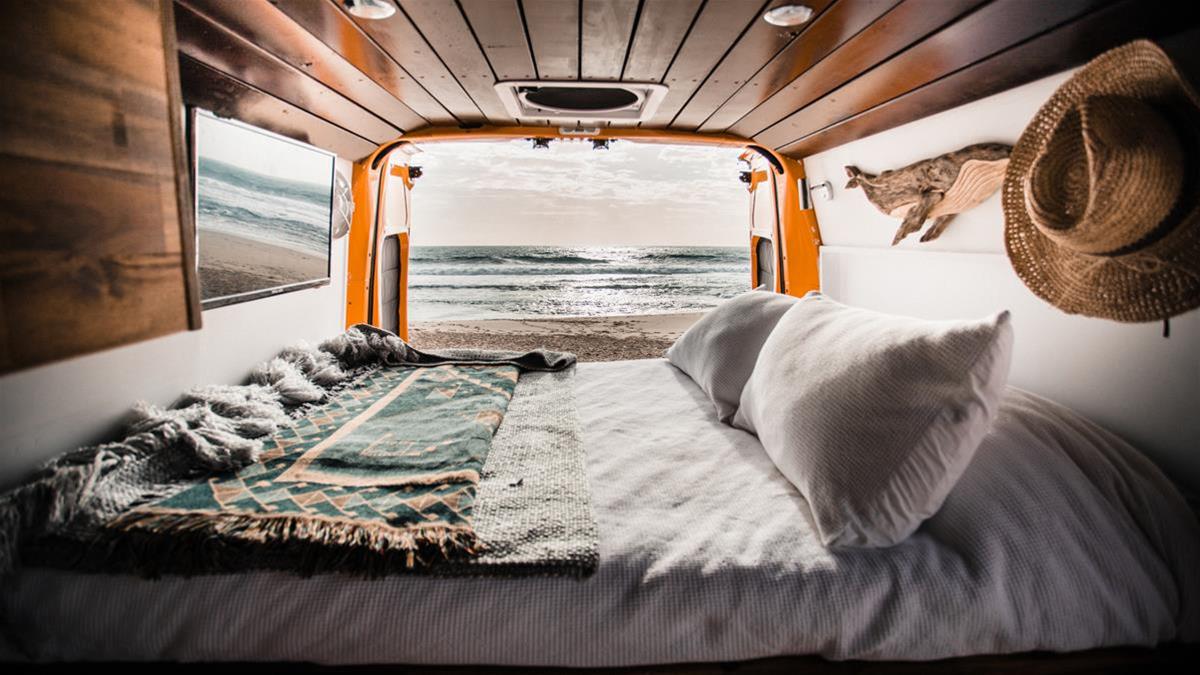 The Ningaloo
Your home away from home to take on the road and explore the best of the West in style.
Price from:From $480 for 3 nights minimum hire.
Details
Capacity:3
Type:Mobile home
Facilities:Pets Allowed
Description
This van was built with the modern edge and functionality in mind. It boasts a HUGE off-grid lithium powered battery setup. Multiple USB charging points and 240 power throughout keeps all your tech-savvy gear and home appliances running day to day, its well lit with luxury internal LED downlights. & the external awning has the perfect dimmed & amber lighting to enjoy outdoor experiences.
When the morning comes, enjoy a fresh nutribullet smoothie or a fresh ground expresso coffee supplied with the van. how good!
Cooking? indoors comfortably in the kitchen or outside on the amazing slide-out kitchen, the choice is yours. versatility was kept in mind for the user to cater for each hirer.
Need fridge space? We have a 130lt bushman upright fridge which will store all of your food and the bevvies!
Storage? The internals of the van consists of huge storage with multiple overhead cabinets and rear storage compartments designed with daily functionality in mind. We haven't missed much, it really is the premium van life...
Location