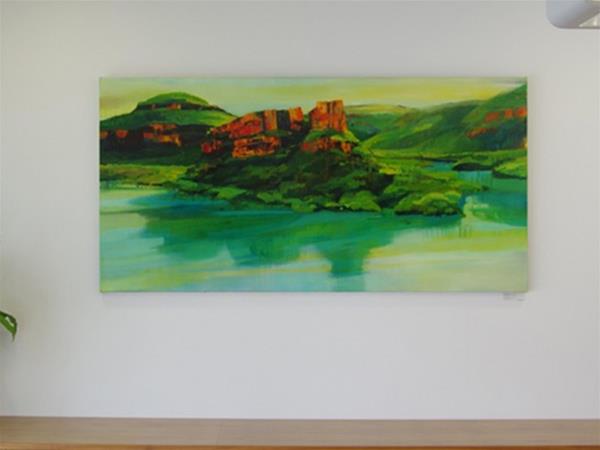 Artsource PD: Art Collections WA - Realising their potential
Run in partnership by Artsource & ART ON THE MOVE, this professional development is for local government art officers, or any person responsible for the care & stewardship of visual art collections
Details
Collection Type:Art,Ceramics,Handicraft,Textiles
Description
The first session will address collections in Western Australia, their relationships and affinities and their points of difference. The afternoon workshop sessions will focus on collection management and care. The day includes refreshments and a light lunch.
Morning Session: 9.00am to 12.00pm
Join Artsource staff, Kate Roberts and Jane King, for a discussion of art collection development in a community context. The session will cover approaches to building on existing collections, identifying and filling gaps, representing Western Australian artists, cultivating community and organisational awareness of the collection, and strategies for interpretation. This session will be interactive; gathering and sharing ideas and examples from participants to develop an action plan for the further management and development of collections. Reference will also be made to other service providers who can assist with collections, as well as grants that are available.
Afternoon Session: 12.30pm to 4.00pm
ART ON THE MOVE encourages connections and fosters a sense of belonging, creativity and a greater understanding of ourselves by touring quality contemporary art with appropriate learning and developments opportunities that speak to and develop the unique cultural narratives of communities whatever the cultural practice, age, ability, and engagement with culture.
Join ART ON THE MOVE in your choice of two hands-on workshops to build your skills in cataloguing, storage, accessibility and exhibition possibilities of your collection to ensure that it is well cared for and discoverable to the community now and in the future.
OPTION 1
Module 2.4.4 Collection Storage
This module aims to teach participants to identify vulnerable aspects of artworks and artefacts in storage and how to employ preventative conservation techniques to minimise risks. The principles of collection storage furniture, lighting and location systems are also covered.
Module 2.2.2 Art Handling
This module is designed to introduce participants to the correct handling techniques for 2D and 3D artworks and how to identify any vulnerable components within an artwork and how to move it safely using a variety of methods.
OPTION 2
Module 2.4.3 Cataloguing Artworks & Artifacts
Learn the process of cataloguing works coming into a public or private collection, how to recognise a variety of basic media and how to mark an artwork or artifact with an accession number without damaging it.
Related
Artsource PD: Intro. to Public Art Masterclass
Artsource Old Customs House
Location