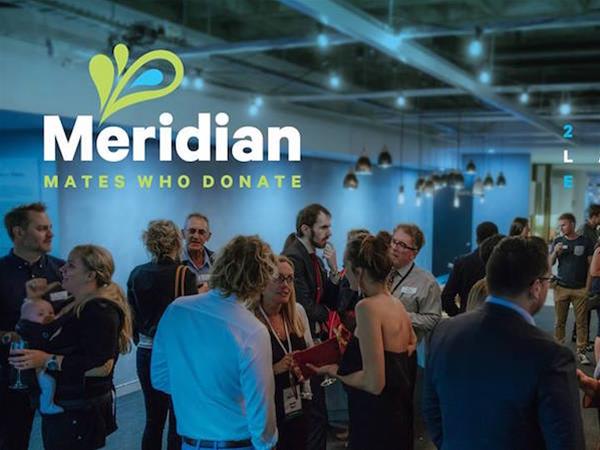 Meridian Global
A non for profit organisation where each year they support 3 charities that have been nominated by the donors. At an event the charities come and pitch to the donors on how they will use the money
Details
Description
You can join the Giving Circle with a $1,000 tax deductible donation. Once you have given – in future years you can do that via monthly donations if you prefer to split it up.
Your $1,000 allows you to nominate a charity of your choice that goes into the running to be one of the final three charities selected by our Board. It gives you a chance to turn your $1,000 donation into a possible $25,000 donation. Our Board shortlists all nominated charities to the top 3 who come along to the final Giving Event to pitch how they'd use the money.
If you don't have a favourite charity then you get the chance to be exposed to some great organisations nominated by others in our Giving Circle.
At our final Giving Event of the year you'll get to vote on which charity receives the money we have raised. For every $1,000 you donate you get one vote. The charity with the most votes gets $25,000, second place gets $15,000 and third place gets $10,000. The remaining $50,000 we have raised goes into an investment fund where in time the charities will be able to apply for ongoing funding.
Throughout the year we also put on a number of events for you to network with like minded people – these include our Annual Launch each March, Meet The Philanthropist event in June and the Nomination Sundowner in August.
Our goal is to get our fund to a size where we can give away $1 million a year. That's about a 25 year journey where we grow 10% each year in our number of donors. So we need your help to make that happen. Meridian Global is all about "Mates Who Donate" so if you can think of someone like you – that would benefit from being a part of our community – then we'd really appreciate if you can let them know about Meridian and bring them along to one of our events.
Location