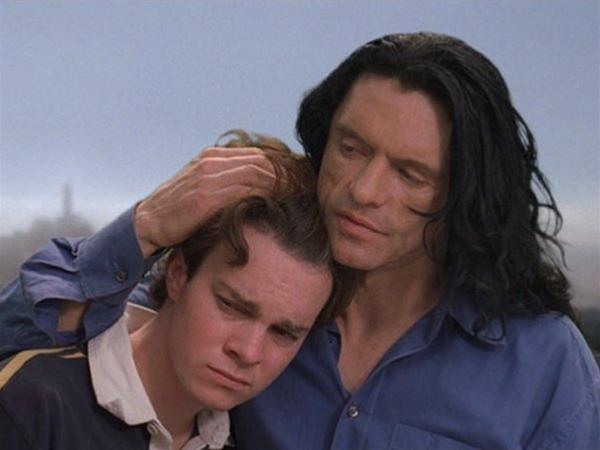 The Room
The Room is a film about a love triangle set in a San Francisco apartment building.
Dates:Mar 24 & Apr 21
Time(s):7:30pm
Venue:Luna Outdoor Cinema
Details
Hosted By:Luna Outdoor Cinema
Venue Address:155 Oxford Street, Leederville
Ticket Price FROM:$16
Ticket price TO:$21.50
Venue:Luna Outdoor Cinema
Audience:Adults,For teens 13-17,For seniors,Wheelchair Access
Description
But it's filled with sub-plots that go nowhere, dodgy green-screen skylines, lots of un-sexy sex scenes and acting that wouldn't pass muster on a soft-focus soapie. The Room has garnered a massive world-wide cult following (especially in Perth!) leaving audiences stunned and laughing and is beloved by comic actors such as Kristen Bell, Paul Rudd and Alec Baldwin.
Events
The Room | Luna Outdoor Cinema
The Lodge | Luna Outdoor Cinema
Ride Your Wave | Luna Outdoor Cinema
Related
The Room | Luna Outdoor Cinema
The Personal History Of David Copperfield | Luna Outdoor Cinemas
The Lodge | Luna Outdoor Cinema
The Current War | Luna Outdoor Cinema
Ride Your Wave | Luna Outdoor Cinema
Queen And Slim | Luna Outdoor Cinema
Parasite - Black And White | Luna Outdoor Cinema
Monty Python's Life Of Brian | Luna Outdoor Cinema
La Belle Epoque | Luna Outdoor Cinema
Honey Boy | Luna Outdoor Cinema
Hearts And Bones | Luna Outdoor Cinema
Harley Quinn: Birds Of Prey | Luna Outdoor Cinema
Guns Akimbo | Luna Outdoor Cinema
Fantastic Fungi | Luna Outdoor Cinema
Downhill | Luna Outdoor Cinema
Dark Waters | Luna Outdoor Cinema
Location