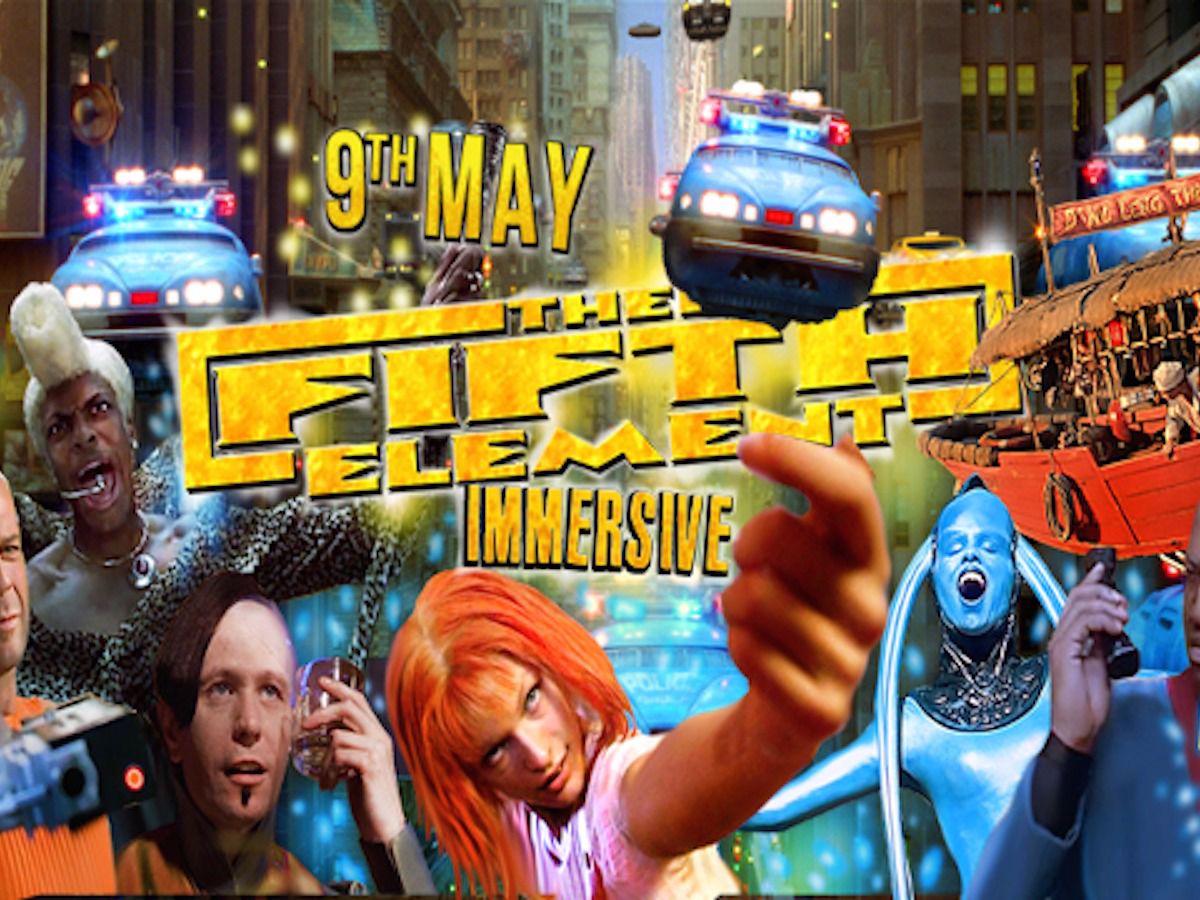 The Fifth Element Immersive Screening
Tonight you are IN the film!! Dress up as your favourite character for our COSTUME COMPETITION with great prizes!
Dates:May 9
Time(s):8pm
Venue:Luna Leederville
Details
Hosted By:Monkey Collective
Venue:Luna Leederville
Description
The Fifth Element (French: Le Cinquième Élément) is a 1997 English-language French science-fiction action film directed and co-written by Luc Besson. It stars Bruce Willis, Gary Oldman and Milla Jovovich. Primarily set in the 23rd century, the film's central plot involves the survival of planet Earth, which becomes the responsibility of Korben Dallas (Willis), a taxicab driver and former special forces major, after a young woman (Jovovich) falls into his cab. Dallas joins forces with her to recover four mystical stones essential for the defence of Earth against an impending attack. Pre-screening entertainment from 8PM, film screening 8:30PM at Luna Leederville. Tickets $22 include a goodie bag. This is no Ordinary Screening.......you don't simply find a seating position.. From 8 pm you can grab a pre-show cocktail - Luna staff present you with an interplanetary Bubbles and Elderflower liqueur with a mystery colour. Encounter the amazing, hyper sexual RUBY RHOD amongst a horde of other surprise characters! Then step into the cinema and prepare thyself for the oncoming very well dressed apocalyptic threat!
Events
Moro Spanish Film Festival 2021
Related
Location