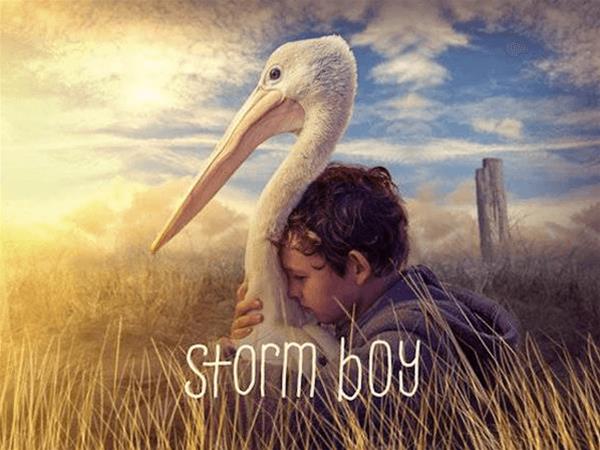 Storm Boy
A beautiful and contemporary film retelling of Colin Thiele's classic Australian tale.
Dates:Jan 17 - 19
Venue:Luna Outdoor Cinema
Details
Hosted By:Luna Outdoor Cinema
Venue Address:155 Oxford St, Leederville WA 6007
Ticket Price:From $20
Venue:Luna Outdoor Cinema
Audience:Family-Friendly,For seniors,Wheelchair Access
Description
'Storm Boy' has grown up to be Michael Kingley, a successful retired businessman and grandfather. When Kingley starts to see images from his past that he can't explain, he is forced to remember his long-forgotten childhood, growing up on an isolated coastline with his father. He recounts to his grand-daughter the story of how, as a boy, he rescued and raised an extraordinary orphaned pelican, Mr Percival. Their remarkable adventures and very special bond has a profound effect on all their lives.
Based on the beloved book, STORM BOY is a timeless story of an unusual and unconditional friendship.
Events
The Room | Luna Outdoor Cinema
The Peanut Butter Falcon | Luna Outdoor Cinema
The Lodge | Luna Outdoor Cinema
The Lighthouse | Luna Outdoor Cinema
The Australian Dream | Luna Outdoor Cinema
Ride Your Wave | Luna Outdoor Cinema
Richard Jewell | Luna Outdoor Cinema
Marianne And Leonard: Words Of Love | Luna Outdoor Cinema
Jojo Rabbit | Luna Outdoor Cinema
H Is For Happiness | Luna Outdoor Cinema
Color Out Of Space | Luna Outdoor Cinema
A Hidden Life | Luna Outdoor Cinema
1917 | Luna Outdoor Cinema
Location
Venue:Luna Outdoor Cinema
Address: Luna Leederville, 155 Oxford St,Leederville,WA,6007
Phone:
Email: [email protected]