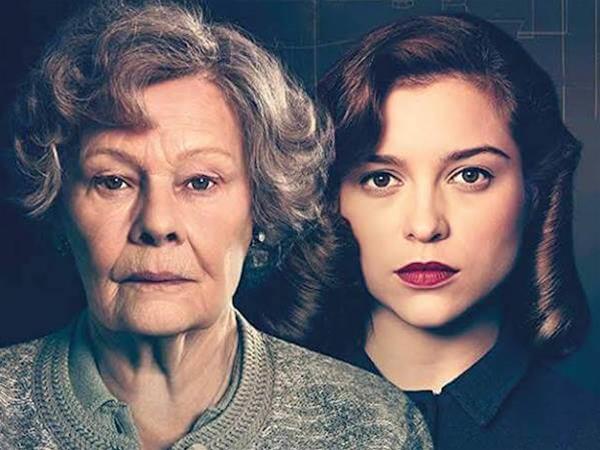 Red Joan
This film is about the complex persona and legacy of Joan Stanley, the seemingly demure physicist who was also a long-serving British spy for the KGB.
Dates:Apr 19
Time(s):7:30pm
Venue:Luna Outdoor Cinema
Details
Hosted By:Luna Outdoor Cinema
Venue Address:155 Oxford St, Leederville WA 6007
Ticket Price FROM:$16
Ticket price TO:$21.50
Venue:Luna Outdoor Cinema
Audience:Adults,For seniors,Wheelchair Access
Description
In a picturesque village in England, Joan Stanley lives in contented retirement. Her tranquil existence is shattered as she's shockingly arrested by MI5. For Joan has been hiding an incredible past; she is one of the most influential spies in living history… We flashback to 1938, Cambridge, where young Joan falls in love with Leo, a dashing idealist in search of adventure. Through him, she begins to see that the world is on a knife-edge and perhaps must be saved from itself in the race to military supremacy.
Post-war and now working at a top-secret nuclear facility, Joan is confronted with the impossible: would you betray your country and your loved ones, if it meant saving them? What price would you pay for peace? Based on the eponymous novel and inspired by an extraordinary true story, Red Joan is the taut and emotional discovery of one woman's sacrifice in the face of incredible circumstances.
Events
The Room | Luna Outdoor Cinema
Ride Your Wave | Luna Outdoor Cinema
Related
The Room | Luna Outdoor Cinema
The Personal History Of David Copperfield | Luna Outdoor Cinemas
The Current War | Luna Outdoor Cinema
Ride Your Wave | Luna Outdoor Cinema
Queen And Slim | Luna Outdoor Cinema
Parasite - Black And White | Luna Outdoor Cinema
Monty Python's Life Of Brian | Luna Outdoor Cinema
La Belle Epoque | Luna Outdoor Cinema
Honey Boy | Luna Outdoor Cinema
Hearts And Bones | Luna Outdoor Cinema
Harley Quinn: Birds Of Prey | Luna Outdoor Cinema
Guns Akimbo | Luna Outdoor Cinema
Fantastic Fungi | Luna Outdoor Cinema
Downhill | Luna Outdoor Cinema
Dark Waters | Luna Outdoor Cinema
Location
Venue:Luna Outdoor Cinema
Address: Luna Leederville, 155 Oxford St,Leederville,WA,6007
Phone:
Email: [email protected]