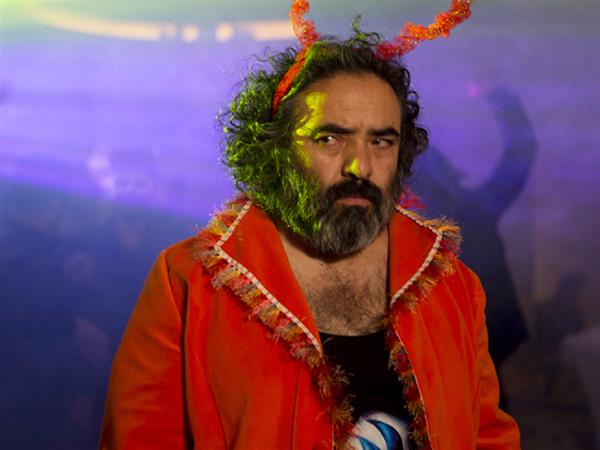 PIG (Khook)
Mani Haghighi's delightfully wicked Iranian Black-Comedy hit returns to Luna Cinemas!
Dates:Mar 28 - Apr 4
Venue:Luna Leederville
Details
Venue Address:155 Oxford St, Leederville WA 6007
Venue:Luna Leederville
Audience:Adults,Wheelchair Access
Description
Hasan is full of rage. As a blacklisted director, he hasn't been allowed to make a film in years. His favorite actress Shiva is impatient and wants to work with other directors. His wife Goli seems to have fallen out of love with him. His daughter Alma is all grown up and independent. His old loving mother is slowly losing her mind. He might consider casting his attractive stalker Annie if only he could make a film. To make matters worse, Hasan is upset that he is being inexplicably ignored by the serial killer who has been decapitating the country's best filmmakers. All these frustrations come to a head when, through a series of bizarre misunderstandings, Hasan becomes the prime suspect in the murder case. Social media are abuzz with false accusations. Hasan must come up with an ingenious plan to restore his reputation...
'It is rare for a film to put forth so boldly precise a vision of society; it's also rare to find a satire that hardly ever falls into mere ridicule or pathos.' - New Yorker
'With its parade of finger-pointing vloggers, picture-posting stalkers and hijab-wearing, smartphone-clutching schoolgirls, "Pig" ("Khook") makes it savagely clear Western society hasn't cornered the market on selfie-centered behavior.' - LA Times
'The film is rich in absurdist humour and intermingles character-based comedy with sharp observation.' - Eye for Film
'Haghighi seems to take many cues from the Coen Brothers in his juggling of philosophical nihilism, veritable slapstick violence, and genre pastiche.' - The Young Folks
FESTIVALS & AWARDS:
68th Berlinale (Berlin Int'l Film Festival 2018) – Official Competition
Seattle int'l Film Festival 2018
Location
Venue:Luna Leederville
Address: Luna Cinemas, 155 Oxford St, Leederville WA 6007,Leederville,WA,6007
Phone:
Email: