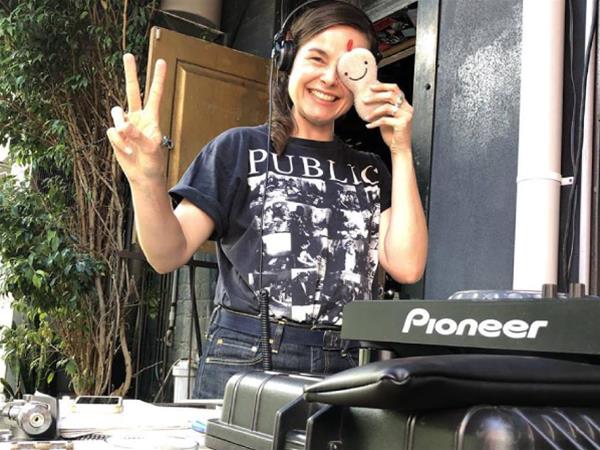 RTRFM's NEON PICNIC RETURNS WITH A DAY LONG, FAMILY FRIENDLY OUTSIDE BROADCAST IN THE LUSCIOUS SURROUNDS OF HYDE PARK.
Dates:Mar 23
Time(s):11 AM – 7 PM
Venue:Hyde Park
Details
Venue Address:Vincent St, Leederville, Western Australia, Australia 6000
Ticket Price:Free
Venue:Hyde Park
Audience:Family-Friendly
Description
Neon Picnic, the pre-cursor to RTRFM's much loved In The Pines music festival is now our annual family friendly get together during a lovely summers day at the Hyde Park Amphitheatre.
Neon Picnic returns as we bring the radio to you live on Saturday March 23rd in the amazing surrounds of the Hyde Park Amphitheatre between 11am – 7pm.
Spend the day with the us and our line up of Saturday shows; Global Rhythm Pot, Homegrown, Drastic on Plastic and Jamdown Vershun RTR 92.1fm, plus special musical guests. Join the RTRFM presenters as they play you their favourite tunes live and direct.
Come and bask in the musical majesty at this all-day event, as we chill out on the grass of Perth's most beloved park. Bring the kids for some special arts and crafts activities from the team at Spaced Out Placemakers, face painting from Lauren Salt, hula hooping and fun times.
Plus, the Mums and Dads can relax in our licensed bar thanks to Feral Brewing and Skigh Wines or grab a bite from Satchmo Cafe, THE TAPI TRUCK and Summer 1954, or grab a coffee and ice-cream from Grey Means Welll and The Milky Monster.
Entry is free and you are welcome to come and go as you like. Pull up a slice of grass, bring a picnic, bring your dog and enjoy local music and Perth's best radio station live.
Catch amazing live sets from Jere Sosa, with his relaxed Argentinian grooves, the indie pop magic of The Struggling Kings and local music troubadour Michael Savage.
Stay with us into the afternoon with Perth's finest saxophone quartet Meraki Saxophone Quartet, the out of this world sounds of Fourth State and the straight reggae jams of Zarm.
'Neon Picnic' is a free, family-friendly event, with activities for children all day long, and a licensed bar will be on site.
'Neon Picnic' couldn't happen without the generous support of: City of Vincent, Feral Brewing Company, Skigh Wine, Spaced Out Placemakers, CCA Productions Productions and Paramount Security.
Location
Venue:Hyde Park
Address: pin Hyde Park, Vincent St,,Leederville,WA,6000
Phone:
Email: