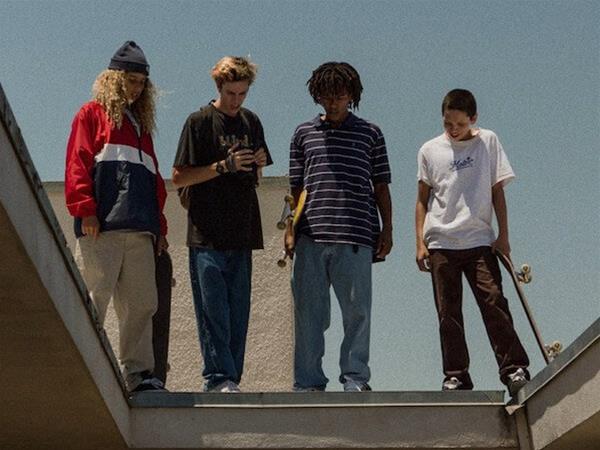 Mid90s
Jonah Hill makes his directorial debut with this coming-of-age story about a teenage boy who finds his scene when he meets an eclectic group of neighbourhood skateboarders.
Dates:Apr 9 - 10
Time(s):7:30pm
Venue:Luna Outdoor Cinema
Details
Hosted By:Luna Outdoor Cinema
Venue Address:155 Oxford St, Leederville WA 6007
Ticket Price FROM:$16
Ticket price TO:$21.50
Venue:Luna Outdoor Cinema
Audience:Adults,Family-Friendly,For seniors,Wheelchair Access
Description
Trust Jonah Hill to make a coming-of-age story that's wickedly irreverent and bursting with heart. The two-time Academy Award nominee's singular gifts as an actor translate seamlessly into his debut as writer-director. MID90S is goofy, intelligent, and tender - and it might have you eyeing that skateboard collecting dust in the garage.
Stevie (Sunny Suljic, The Killing of a Sacred Deer) is a sweet 13-year-old about to explode. His mom (Katherine Waterston, Inherent Vice) is loving and attentive, but a little too forthcoming about her romantic life. His big brother (Oscar nominee Lucas Hedges, Boy Erased and Ben is Back) is a taciturn and violent bully. So Stevie searches his working-class Los Angeles suburb for somewhere to belong. He finds it at the Motor Avenue skate shop.
Set to a connoisseur's soundtrack of '90s rock and rap, MID90S captures the hijinks and hair-raising risk-taking of pre- digital-age teen life. Stevie's pals can be obnoxious one moment and exceptionally kind (even wise) the next. Employing brilliantly timed jump-cuts and a surprisingly spare aesthetic that owes as much to François Truffaut as Judd Apatow, Hill proves to be a uniquely sophisticated chronicler of youthful folly while delivering some of the funniest scenes you'll find on screen this year.
Events
The Room | Luna Outdoor Cinema
The Peanut Butter Falcon | Luna Outdoor Cinema
The Lodge | Luna Outdoor Cinema
The Lighthouse | Luna Outdoor Cinema
The Australian Dream | Luna Outdoor Cinema
Ride Your Wave | Luna Outdoor Cinema
Richard Jewell | Luna Outdoor Cinema
Marianne And Leonard: Words Of Love | Luna Outdoor Cinema
Jojo Rabbit | Luna Outdoor Cinema
H Is For Happiness | Luna Outdoor Cinema
Color Out Of Space | Luna Outdoor Cinema
A Hidden Life | Luna Outdoor Cinema
1917 | Luna Outdoor Cinema
Location
Venue:Luna Outdoor Cinema
Address: Luna Leederville, 155 Oxford St,Leederville,WA,6007
Phone:
Email: [email protected]