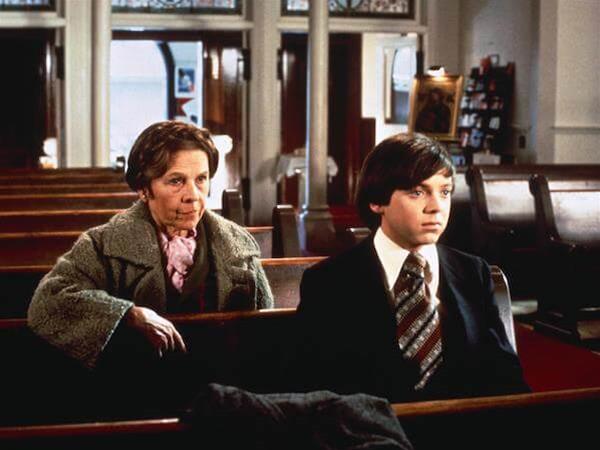 Harold and Maude
Harold, the 20-year-old son of a wealthy, neglectful woman, tries to gain attention for himself with various hilariously staged "suicides."
Dates:Apr 6 & 8
Time(s):7:30pm
Venue:Luna Outdoor Cinema
Details
Hosted By:Luna Outdoor Cinema
Venue Address:155 Oxford St, Leederville WA 6007
Ticket Price FROM:$16
Ticket price TO:$21.50
Venue:Luna Outdoor Cinema
Audience:Adults,Family-Friendly,For seniors,Wheelchair Access
Description
Obsessed with death, Harold meets a like-minded 79-year-old woman named Maude. Harold and Maude become inseparable friends, both helping each other out of various personal travails.
A box-office flop and a critical pariah upon its original release — the Variety review famously asserted that the film had "all the fun and gaiety of a burning orphanage" — Hal Ashby's outrageous black comedy has become a beloved cult classic. Taking the '60s-style celebration of kooky, anti-Establishment outsiders to extremes, H&M recounts the blooming relationship between the title twosome, a 20-year-old child of privilege (Bud Cort) who revolts against his castrating mother by staging elaborate fake suicides, and an 80-year-old free spirit (Ruth Gordon) who teaches the macabre lad to live for the moment. Set to a Cat Stevens soundtrack and ping-ponging in tone between far-out fairy tale, sly social satire and moving love story, Harold and Maude is "a film that could have only been made in the direct wake of the Summer of Love … one last gasp of earnest, sincere faith in the interconnectedness and perseverance of mankind before New Hollywood would be swallowed whole by the bleak realities of [the era]" (Jordan Cronk, Slant Magazine).
Events
The Room | Luna Outdoor Cinema
The Peanut Butter Falcon | Luna Outdoor Cinema
The Lodge | Luna Outdoor Cinema
The Lighthouse | Luna Outdoor Cinema
The Australian Dream | Luna Outdoor Cinema
Ride Your Wave | Luna Outdoor Cinema
Richard Jewell | Luna Outdoor Cinema
Marianne And Leonard: Words Of Love | Luna Outdoor Cinema
Jojo Rabbit | Luna Outdoor Cinema
H Is For Happiness | Luna Outdoor Cinema
Color Out Of Space | Luna Outdoor Cinema
A Hidden Life | Luna Outdoor Cinema
1917 | Luna Outdoor Cinema
Location
Venue:Luna Outdoor Cinema
Address: Luna Leederville, 155 Oxford St,Leederville,WA,6007
Phone:
Email: [email protected]