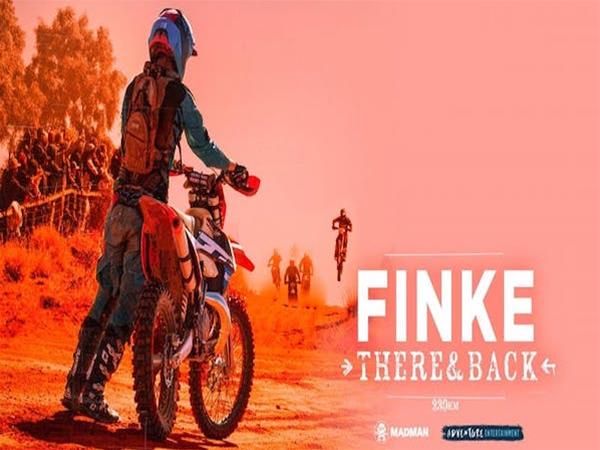 Finke: There And Back
This is the Finke Desert Race and it is a religion. Adventure Entertainment is taking 'Finke: There and Back' on the road, and rides full throttle into venues this December.
Dates:Dec 16
Time(s):6:30pm - 8:30pm
Venue:Luna Leederville
Details
Hosted By:Luna Leederville
Venue Address:Luna Leederville 155 Oxford Street Leederville, WA 6007
Ticket Price FROM:$20
Ticket price TO:$60
Venue:Luna Leederville
Description
For the riders, the spectators and the town of Alice Springs, the Finke Desert Race is more than a race. Finke: There and Back delves below the surface to uncover what makes them tick, what drives them to put their lives on the line when they strap their helmets on. Paraplegic Isaac Elliott is attempting to complete the race that he started a decade earlier. Scruff Hamill, who lives in a shed full of bikes in Sydney, makes the trip to tick off a bucket list event. Meanwhile, the factory race teams at the head of the field fight for pride and to be named 'King of the Desert'.
In this series of live stage events, the filmmakers and riders hit the stage together to describe in detail why this event is the most-loved race in the country, and why this film is such an important film to watch for anyone who loves motorsports.
The Tatts Finke Desert Race is an off-road, multi-terrain two-day race for bikes, cars, buggies and quads through desert country from Alice Springs to the small Aputula (Finke) community. The race is held each year on the Queen's Birthday long weekend in June. "Finke" as it is commonly known, is one of the biggest annual sporting events in the Northern Territory and has the reputation of being one of the most difficult off-road courses in one of the most remote places in the world.
Finke is unique and the most fun you can have with a helmet on!
Events
6th Annual Polish Film Festival
Related
Location
Venue:Luna Leederville
Address: Luna Leederville 155 Oxford Street Leederville, WA 6007,Leederville,WA,6007
Phone: (08) 9444 4056
Email: [email protected]