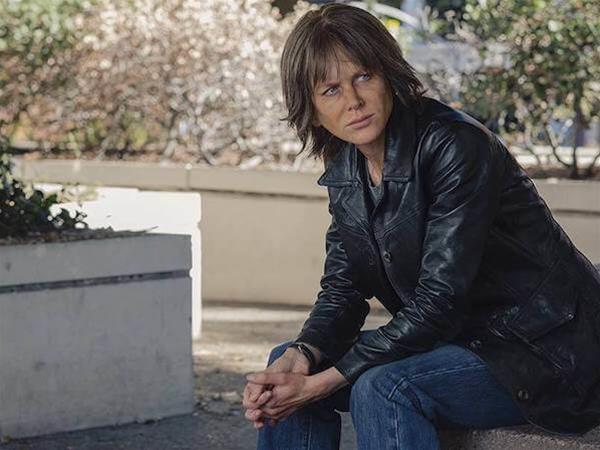 Destroyer
When a new case uncovers traumas from a past undercover operation, an LAPD detective (Nicole Kidman) is forced to face her personal and professional demons.
Dates:Mar 28 - 31
Time(s):7:30pm
Venue:Luna Outdoor Cinema
Details
Hosted By:Luna Outdoor Cinema
Venue Address:155 Oxford St, Leederville WA 6007
Ticket Price FROM:$16
Ticket price TO:$21.50
Venue:Luna Outdoor Cinema
Audience:Adults,For seniors,Wheelchair Access
Description
From Dirty Harry, to J.J. Gittes, to John McClane, to Jimmy McNulty, cowboy cops have been enjoyed and cheered on throughout the history of film. Nicole Kidman as Erin Bell can be added to that list; her physical transformation here and is extraordinary. Director Karyn Kusama breaks cinematic ground in DESTROYER with a detective every bit as badass, brooding, and brash as her male counterparts.
We first meet Bell as she arrives at a murder scene, the type of place you sense she's been many times before. She's beaten down by the job — rough around the edges would be an understatement. This current case recalls a previous one, and a previous life too painful to remember. In an attempt to thwart violent bank robberies, Erin and her then partner, Chris, spent months undercover with a young gang of criminals, reminiscent of Bigelow's Bodhi and his band of surfers. Though still haunted — her daughter would say numbed — by her past, reconnecting with it is the only way for Bell to right old wrongs and find a way forward… or at least a way out.
Events
The Room | Luna Outdoor Cinema
The Peanut Butter Falcon | Luna Outdoor Cinema
The Lodge | Luna Outdoor Cinema
The Lighthouse | Luna Outdoor Cinema
The Australian Dream | Luna Outdoor Cinema
Ride Your Wave | Luna Outdoor Cinema
Richard Jewell | Luna Outdoor Cinema
Marianne And Leonard: Words Of Love | Luna Outdoor Cinema
Jojo Rabbit | Luna Outdoor Cinema
H Is For Happiness | Luna Outdoor Cinema
Color Out Of Space | Luna Outdoor Cinema
A Hidden Life | Luna Outdoor Cinema
1917 | Luna Outdoor Cinema
Location
Venue:Luna Outdoor Cinema
Address: Luna Leederville, 155 Oxford St,Leederville,WA,6007
Phone:
Email: [email protected]