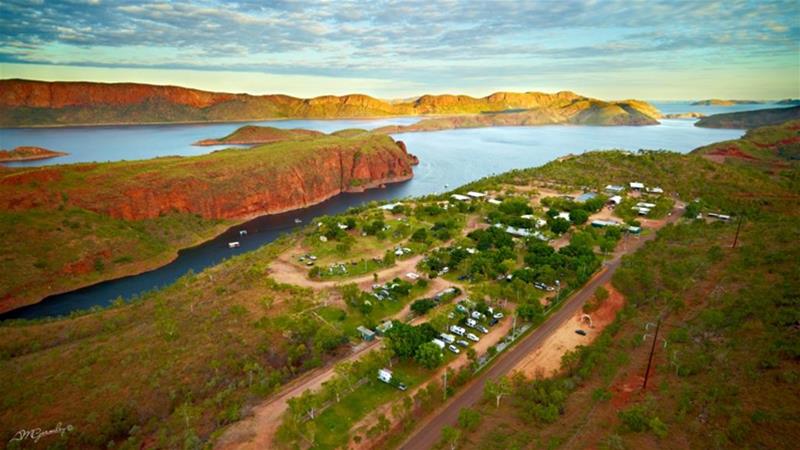 Lake Argyle Resort & Caravan Park
A Kimberley destination not to be missed! Located on a hillside overlooking the breathtaking beautiful Lake Argyle. Many accommodation options, the famous "Infinity Pool", a general store plus more!
Details
Capacity:Accommodation 60 persons Caravan Park 350 persons
Type:Chalet/Cottage,Resort hotel,Caravan Park,Apartment/Condo,Hotel
Facilities:Conference Facilities,Functions,Pets Allowed,Bar,Pool,Restaurant
Description

In the far north of Western Australia in the remote Kimberley region is a vast freshwater lake nestled amongst a rugged billion year old landscape.
Lake Argyle is Australia's largest expanse of freshwater covering an area of more than 900 square kilometres at full supply level and up to 2000 square kilometres when in flood.
Once a habitat that was subject to the cycles of the wet and dry seasons, now this massive expanse of permanent fresh water has allowed a thriving ecosystem to develop.
The magnificent scenery and peaceful isolation make Lake Argyle a must see destination when visiting the Kimberley! Lake Argyle Resort & Caravan Park is the perfect base camp for the ultimate Kimberley Adventure through this unique wilderness.
Location