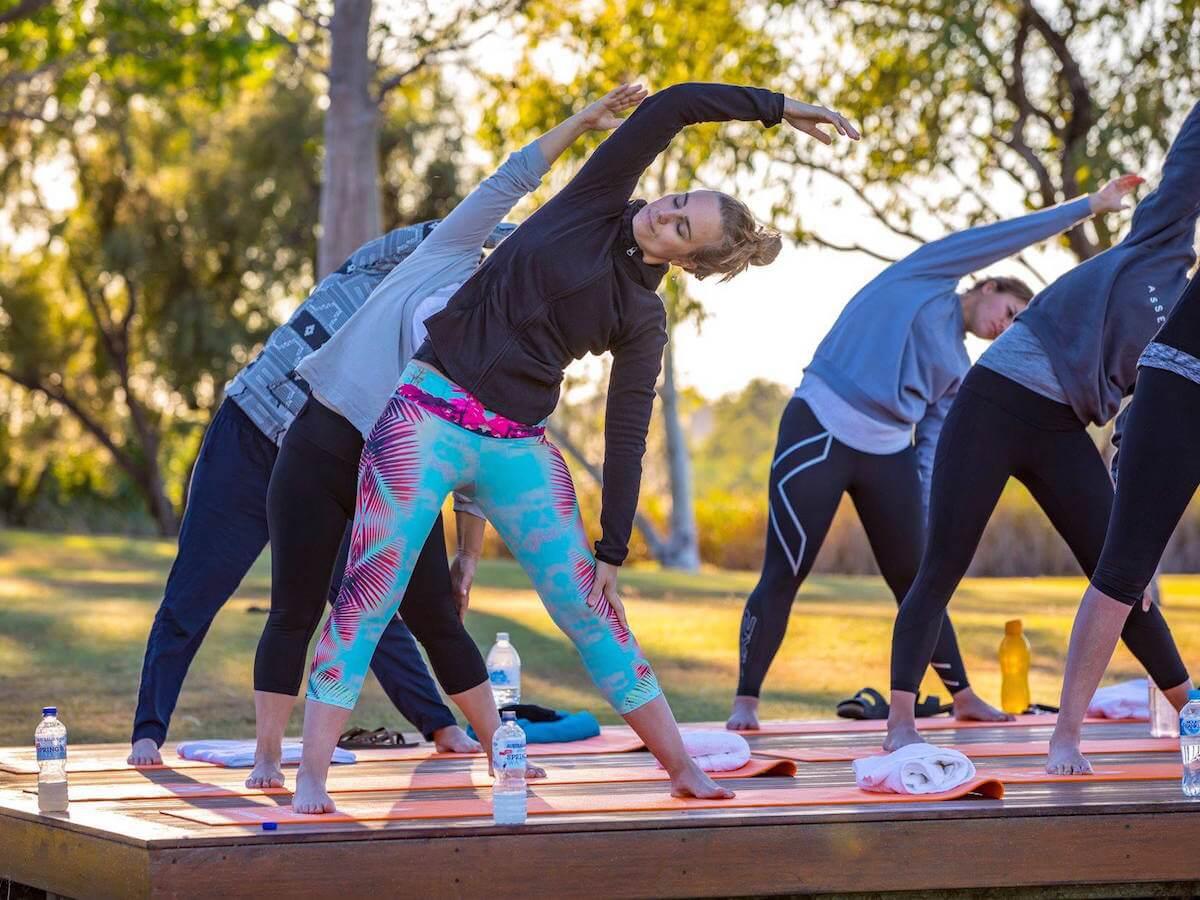 Yoga Boat | Ord Valley Muster (CANCELLED)
Awaken your sense of balance and harmony as we take you on a boat ride to Packsaddle Lagoon for your unique yoga class with Wendy Jones, where you can shed the stresses of daily life.
Dates:May 18 - 22
Time(s):6am - 8am
Venue:Kununurra Cruises Marina
Festivals:Ord Valley Muster
Details
Hosted By:Ord Valley Muster
Venue Address:Swim Beach Park, Millington Drive
Ticket Price:$46
Venue:Kununurra Cruises Marina
Audience:Adults
Festivals:Ord Valley Muster
Description
Yoga is a great way to promote health and well-being, it helps to keep the body flexible and strong and the mind calm.
After class, enjoy a healthy breakfast as you travel back across Lake Kununurra courtesy of Kununurra Cruises.
Wendy Jones is a Yoga Teacher in the tradition of Krishnamacharya. This tradition respects the capabilities of each individual and has a breath-based focus. Postures are modified to suit individual needs ensuring that the body is kept comfortable.
What to Bring
Yoga mats will be provided but please bring your own towel.
Food and Drink
Your healthy breakfast is provided as you cruise back to the Marina.
Getting There
Find your own way to the Triple J Tours Marina on Millington Drive (near the Swim Beach) arriving no later than 5.55am for a prompt 6.00am departure. The class will run for approximately 1 hour and we will have you back at the Marina no later than 8.00am.
Location