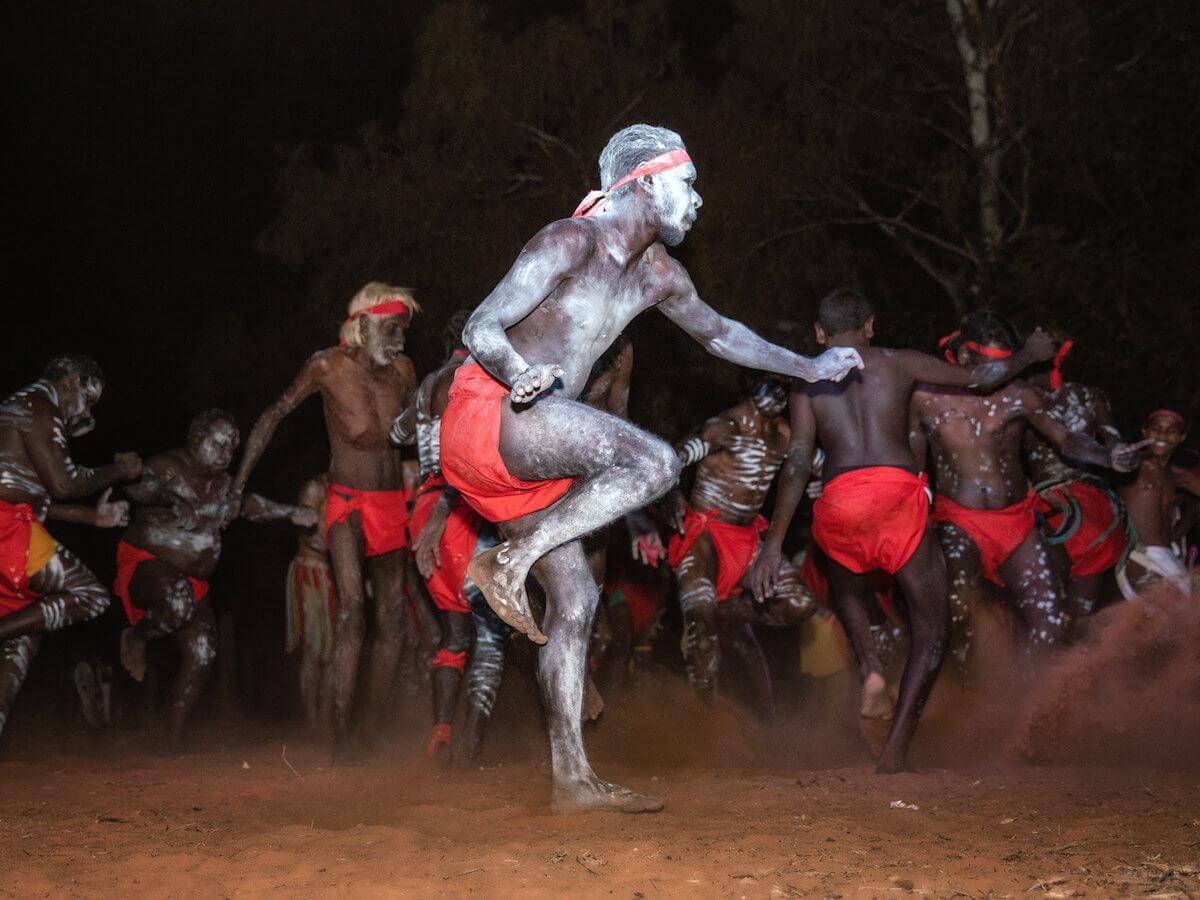 Corroboree Under The Stars | Ord Valley Muster (CANCELLED)
Experience the power of a traditional Corroborree by our Miriwoong Gajeroong people at the Waringarri Corroboree Under the Stars.
Dates:May 21
Venue:Waringarri Aboriginal Arts
Festivals:Ord Valley Muster
Details
Hosted By:Ord Valley Muster
Venue Address:Waringarri Aboriginal Arts
Venue:Waringarri Aboriginal Arts
Audience:Adults,Family-Friendly
Festivals:Ord Valley Muster
Description
This event is a favourite on the Muster calendar and showcases our local indigenous culture and art.
Food and Drink
Traditional tucker is included within the ticket price and this event is an alcohol-free event. Soft drinks and water will be available for sale.
Getting There
Self-drive or walk to the venue. Further information to be provided.
Events
Yoga Boat | Ord Valley Muster (CANCELLED)
The Flaming Galahs: Great Australian Songbook | Ord Valley Muster (CANCELLED)
Secret Suppers | Ord Valley Muster (CANCELLED)
Party In The Park Family Event | Ord Valley Muster (CANCELLED)
Muster Rodeo | Ord Valley Muster (CANCELLED)
Kimberley Fine Diamonds Dinner | Ord Valley Muster (CANCELLED)
Hotel Kununurra Muster Idol 2020 (CANCELLED)
El Questro Muster Experience | Ord Valley Muster (CANCELLED)
Comedy in the Park | Ord Valley Muster (CANCELLED)
Cattleman's Lunch | Ord Valley Muster (CANCELLED)
Aviair HeliSpirit Kimberley Moon Experience | Ord Valley Muster (CANCELLED)
Art In The Park | Ord Valley Muster (CANCELLED)
Location