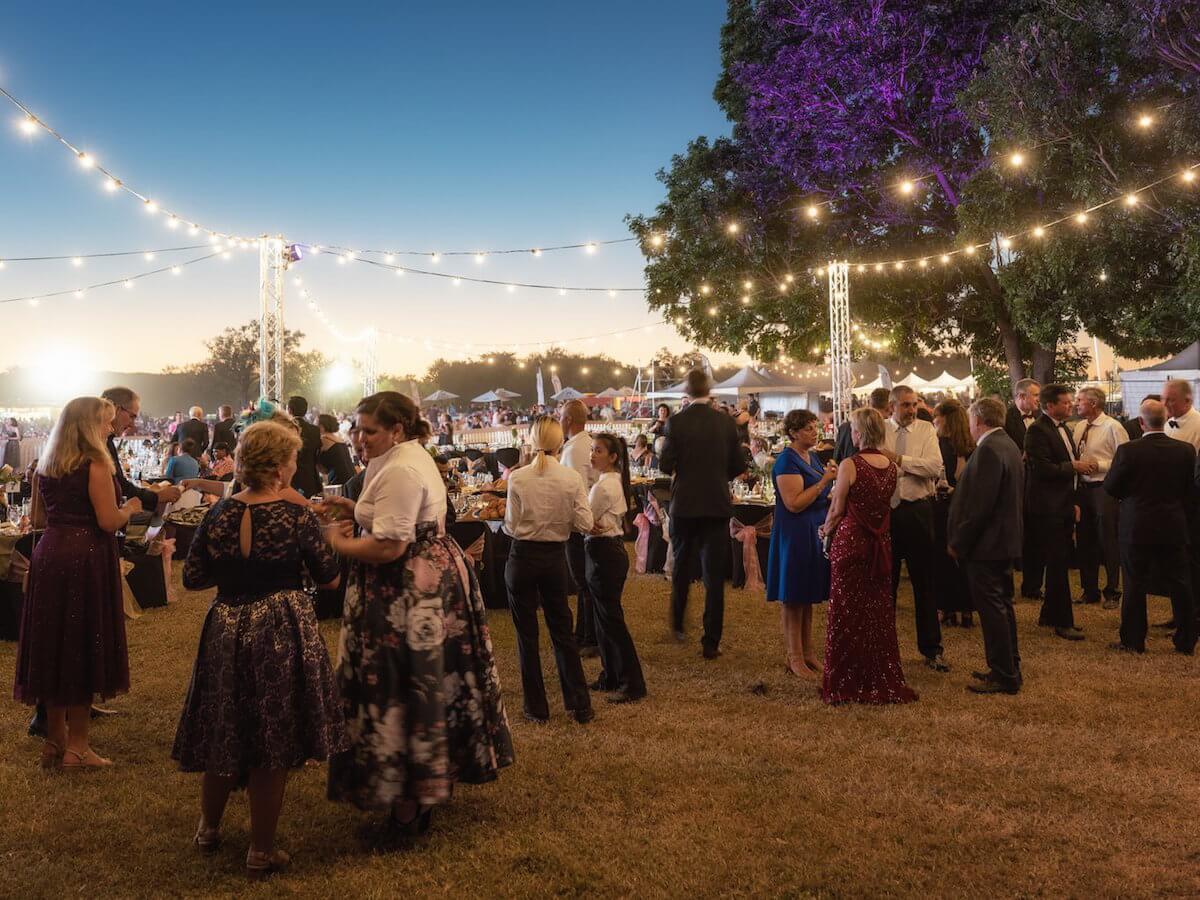 Aviair HeliSpirit Kimberley Moon Experience | Ord Valley Muster (CANCELLED)
Sit back and chill or dance the night away with 5,000 guests at the signature event of the Ord Valley Muster – a festival of music headlined by Jessica Mauboy and Jon Stevens in 2020.
Dates:May 16
Time(s):3pm - Midnight
Venue:Festival Hub
Festivals:Ord Valley Muster
Details
Hosted By:Ord Valley Muster
Venue Address:Kununurra WA 6743
Ticket Price FROM:$120
Ticket price TO:$480
Venue:Festival Hub
Audience:Adults
Festivals:Ord Valley Muster
Description
Staged on the banks of stunning Lake Kununurra, the 'Moon' is the biggest party of the year. In 2020, the Aviair HeliSpirit Kimberley Moon Experience will be taking place on the first weekend of the festival (Saturday, May 16) rather than the second.
It's a great vibe and a wonderful community event with about one-third of the guests coming from within the region, mixing up with visitors from all over Australia.
Tickets are on sale now! You have three options to choose from:
General Admission: $120pp
General admission is open to everyone including kids and families. Guests are welcome to bring their own chairs, picnic rug, and catering, or food and beverage will be available for purchase on site. Choose to sit back and chill or dance the night away – the choice is yours.
Airnorth Garden Bar: $170
If you're not in the mood for BYO then the Airnorth Garden Bar is perfect for you. Your first two drinks are free and after that you have access to buy drinks at the bar. You also have easy access to the 'mosh-pit' for some toe-tapping on the dance floor and to General Admission to visit friends and grab yourself a bite to eat. It's a licensed area and restricted to 18 years and over so no kids allowed.
Kimberley Fine Diamonds Dinner: $480pp
There's something very special about a night of fine dining and live entertainment with the stunning Kimberley landscape as your backdrop. The exclusive Kimberley Fine Diamonds Dinner is the perfect … no … the most divine way to enjoy the Moon. It's also a wonderful way to mix and mingle with local industry leaders, dignitaries and invited guests from all over Australia
The evening begins with champagne and canapes before being seated for a delicious three-course dinner. Western Australian wines, premium beers and spirits are available night long and when you are ready to kick up your heels, make your way to the private dance floor or mix it up in General Admission and the Airnorth Garden Bar areas. It's an 18+ area so no kids allowed.
Events
Yoga Boat | Ord Valley Muster (CANCELLED)
The Flaming Galahs: Great Australian Songbook | Ord Valley Muster (CANCELLED)
Secret Suppers | Ord Valley Muster (CANCELLED)
Party In The Park Family Event | Ord Valley Muster (CANCELLED)
Muster Rodeo | Ord Valley Muster (CANCELLED)
Kimberley Fine Diamonds Dinner | Ord Valley Muster (CANCELLED)
Hotel Kununurra Muster Idol 2020 (CANCELLED)
El Questro Muster Experience | Ord Valley Muster (CANCELLED)
Corroboree Under The Stars | Ord Valley Muster (CANCELLED)
Comedy in the Park | Ord Valley Muster (CANCELLED)
Cattleman's Lunch | Ord Valley Muster (CANCELLED)
Art In The Park | Ord Valley Muster (CANCELLED)
Location