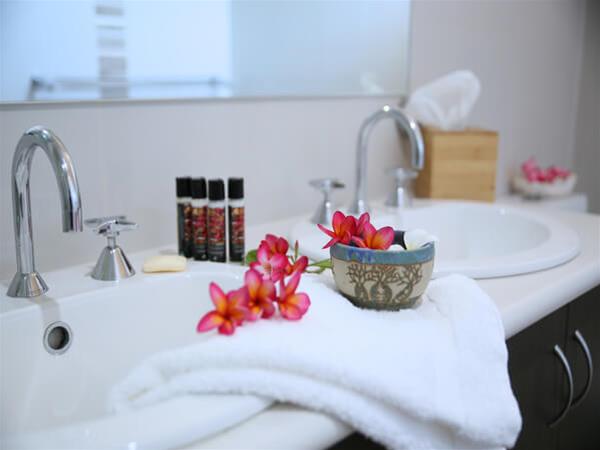 Wunan's purpose is to ensure that Aboriginal people in the East Kimberley enjoy the capabilities and opportunities necessary to make positive choices that lead to independent and fulfilling lives.
Details
Accessibility details:Yes
Type:Bed & Breakfast,Aboriginal Owned & Operated
Description
Proudly Indigenous-owned and operated, Wunan House B&B provides unique, friendly accommodation in a peaceful setting – just minutes from the heart of Kununurra.
- Beautifully appointed rooms featuring local Aboriginal art & textiles
- Sparkling ensuite bathrooms
- Queen or twin bed options
- TV, aircon, ceiling fan, & bar fridge
- Free Wi-Fi
- Lovely indoor & outdoor relaxation areas
- Delicious self-serve continental breakfast
- Free guest laundry
- Off-street parking
The Wunan Foundation is focused on using education, employment, housing and social reform to strengthen the capabilities of Aboriginal people and their families in the East Kimberley to unlock these choices and opportunities. Wunan House is proudly owned by Wunan Foundation, a leading Aboriginal development organisation based in the East Kimberley.
Visit www.wunan.org.au
Getting There
By Air
Wunan House is centrally located in the East Kimberley town of Kununurra.
Kununurra's regional airport (KNX) has daily flights to and from Darwin, Broome and Perth. These flights are provided by Airnorth and Virgin Australia.
Wunan House is 5km to the East of the airport, approximately a 5 minute drive.
By Road
Visitors commonly access Kununurra by car. It is situated 820 kilometres south west of Darwin ( 8 – 9 hours drive on the Stuart & Victoria Highway) and 1040 kilometres north east of Broome ( 10 – 11 hours drive on the Great Northern Highway).
Location