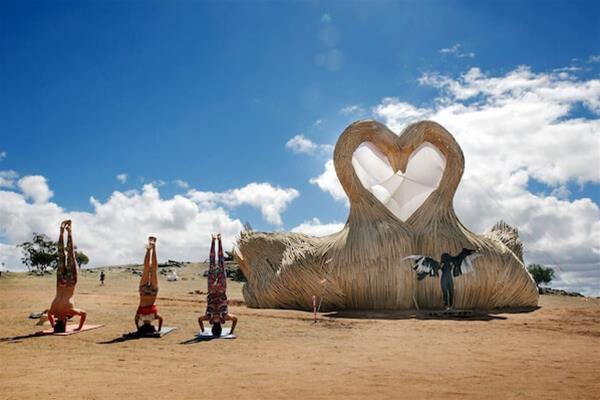 Blazing Swan
Blazing Swan is Australia's official Burning Man event - 7 days over the Easter Weekend!
Dates:Apr 17 - 24
Venue:Jilakin Rock City
Details
Hosted By:Quicket
Venue Address:Jilakin Rock City Kulin WA 6365
Ticket Price:$200-$300
Venue:Jilakin Rock City
Audience:Adults
Description
Blazing Swan is an experiment in temporary community. Relationships are created, neighbours meet one another, and our collective survival is challenged. This is not a spectator event. It is difficult for you to take a role in the community if you are in Jilakin Rock City for less than 24 hours. In order to experience the true essence of Blazing Swan, you will want to become part of the community. Therefore, there are no day passes sold, and no discounts given based on your length of stay. Of course, it is not necessary that you come for the entire week. You are welcome to arrive early in the week and stay for just a portion of the event.
You have to bring all you need to survive, and then some. Some people bring only the basics; others bring everything including the kitchen sink.Water, food and shelter are imperative. After you have taken care of your survival, everything else is up to you.
Location