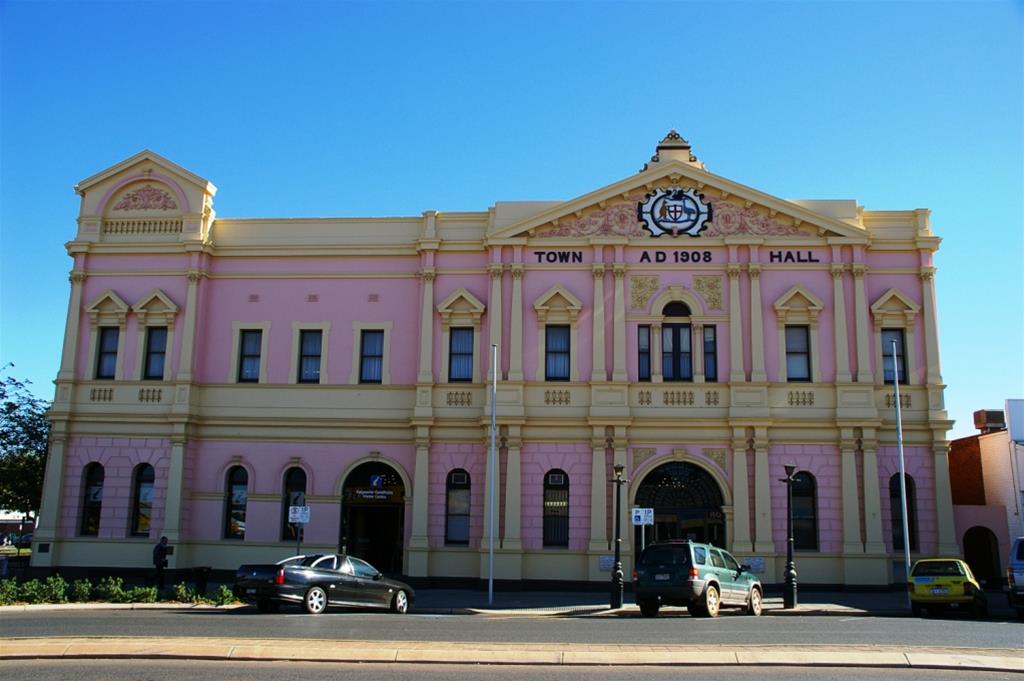 1908 building with theatre and extensive collection of memorabilia in the Council Chamber. Home to the original Paddy Hannan Statue.
Historical Sites:Buildings
Details
Historical Sites:Buildings
Open Days:Monday,Tuesday,Wednesday,Thursday,Friday
Description
The Kalgoorlie Town Hall, located on the corner of Hannan and Wilson Streets, is one of the City of Kalgoorlie Boulder's major landmarks. Built as a state-of-the-art theatre in 1908, this impressive Edwardian-styled building has many beautiful architectural features such as ornate pressed metal ceilings, chandeliers, sweeping staircase, fly tower with original theatre rigging, backstage area with 11 dressing rooms and extensive collection of art and memorabilia.
Location