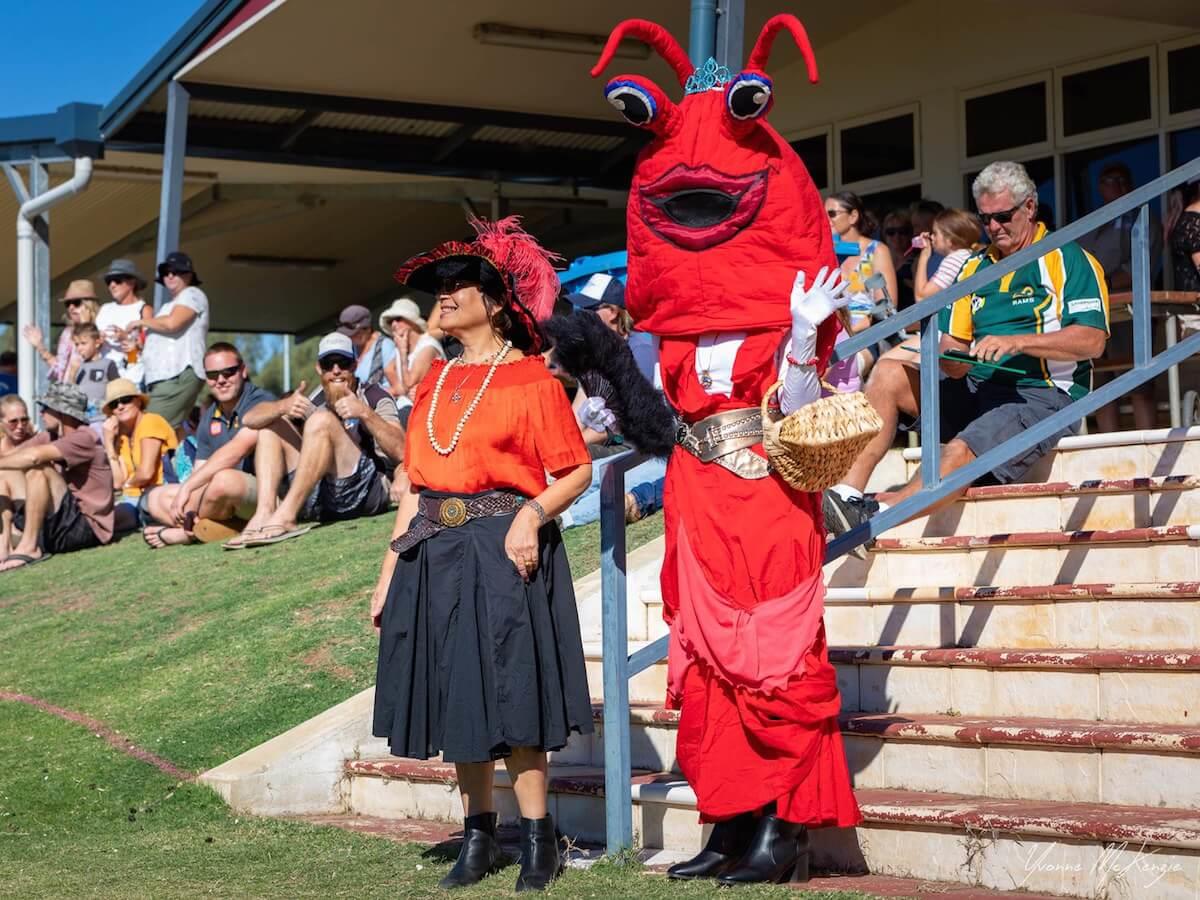 Kalbarri Rock Lobster Fest 2020
Kalbarri Rock Lobster Fest a weekend of family friendly entertainment, art exhibition, sporting events, markets, food and music.
Dates:May 29 - 31; WA Day
Venue:Kalbarri
Festivals:All Festivals
Details
Hosted By:Kalbarri Rock Lobster Fest
Ticket Price:FREE
Venue:Kalbarri
Audience:Family-Friendly,Adults
Festivals:All Festivals
Description
The annual Kalbarri Rock Lobster Fest (KRLF) (aka was Kalbarri Canoe and Cray Carnival) for 2020 will be a 2 day, 3 night event this year on Fri 29th, Sat 30th & Sun 31st of May - The WA Day Long Weekend. The main objective being to provide a family friendly fun day which attracts visitors to Kalbarri.
MUSIC - 2 DAYS & NIGHTS
Adventurethon Demolish Sporting Events
Adventurethon Demolish is a 4 stage event; trail run, mountain bike, paddle and then an 8km cliff top trail run! Demolish can be entered in different distances; ultra, enduro, taste or junior providing a race for everyone in the family. Do one section or do them all. https://adventurethon.com.au/events/kalbarri/.
Pirate and Wench dress-up comp at the Gilgai Tavern
Helicopter 500 Golf Ball Drop Raffle
Market Day Stalls, Food Stalls inc Live, Local Crayfish
Finlay's Craft Beer at the Rock Lobster Inn
Smokin' Hot Cook Off Competition
Pirate/Teacher Walk the Plank Shenanigans
Kyli Parade - Car, motorbike, gophers with
Variety Club 4WD Adventure Cars
Canoe Capers with a splash of colour
Rope Coiling & Splicing Contest
Blessing of the Fleet
Wear Ur Art Competition & Exhibition
Show & Shine Display
501st Legion Desert Scorpion Garrison (Starwars Guys)
History Tent
FREE Entertainment & Rides for the kids, FREE Land Lubber Games, FREE Craft Alley
Why not book your accommodation now and be prepared for a great family weekend in beautiful Kalbarri. Keep an eye on our website and Facebook pages for upcoming information
Location
Venue:Kalbarri
Address: Foreshore Kalbarri,Kalbarri,WA,6536
Phone: 0458 663 995
Email: [email protected]