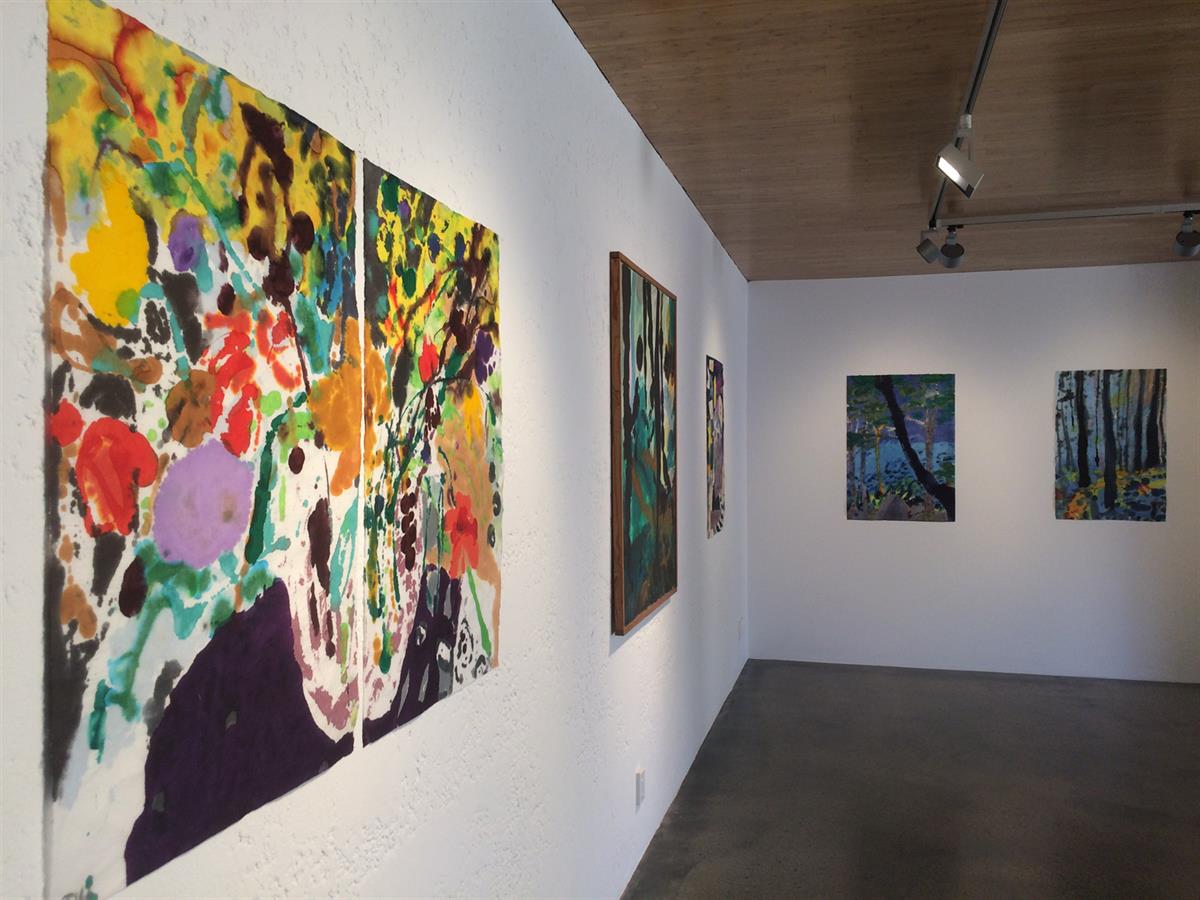 Kalamunda Modern is a commercial gallery exhibiting the work of professional, international artists. All artwork is unique and exclusive to Kalamunda Modern.
Open Days/times:BY APPOINTMENT ONLY
Represented Artists:International Artists
Galleries:Ceramics,Drawing,Installation,Mixed Media,Painting,Sculpture
Details
Galleries:Ceramics,Drawing,Installation,Mixed Media,Painting,Sculpture
Open Days:Thursday,Friday,Saturday
Description
Kalamunda Modern is housed in the most singular building in Kalamunda. The gallery's recognition is a huge, rammed earth, bobtail lizard, sculpted by Roman Antoniuk and the curved wall at the entrance to the gallery.
Kalamunda lies in the Perth hills east of the city centre. It is the gateway to nearby beauty spots and vineyards and is associated with some of Australia's greatest artists: Howard Taylor, Guy Grey-Smith, Elise Blumann and Robert Juniper.
Kalamunda Modern was inaugurated by John Day, Minister for Culture and the Arts and opened to the public on Friday 20th May 2016 exhibiting the work of international artists Georg Thumbach and Akashi Murakami.
Further exhibitions have included the Australian glass artist Matthew Curtis and German painter Angelika Sieger, German artist Christian Heß and Australian/Danish artist Kirsten Biven and Australian artist Godfrey Blow
ARTWORK FOR YOUR COLLECTION
In between our exhibitions, Kalamunda Modern is delighted to be present an eclectic, ever changing selection of artwork by international artists.
Not only for your collection, but also the perfect gift for those who have everything, we have 'just that something special' for your near and dear one.
For more information on this head to our website: http://kalamundamodern.com/
Location