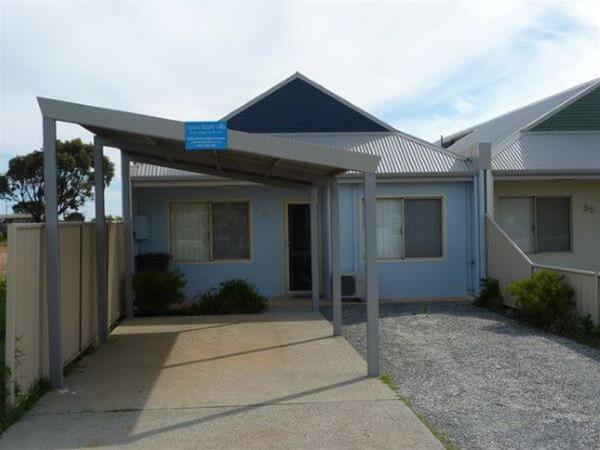 Jurien Beach Villa is located in the Seafront Estate Villa, close to everything you need to enjoy a family holiday or weekend away.
Details
Accessibility details:Yes
Capacity:6
Type:Vacation Rental
Facilities:Pool
Description
Jurien Beach Villa in Jurien Bay is a modern 3 bedroom, 2 bathroom villa with air conditioning, LCD TV, open plan lounge, kitchen & dining, laundry, private courtyard and BBQ.
Perfect for weekend getaways, family holidays and fishing trips, the Jurien Beach Villa is an easy 2 hours drive north of Perth and is only a 2 minute walk to the beach and shops.
Located in the Seafront Estate, our guests also have access to swimming pools and shared bbq facilities. The villa faces directly on to Sandpiper Street so there is plenty of parking for your boat and trailer or up to 6 cars.
Location