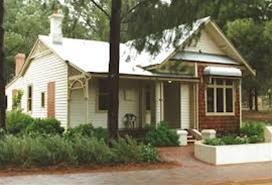 The Peter Cowan Writers Centre
Midwest Charity Begins at Home is passionate about raising funds for cancer sufferers and those with serious illness within the midwest WA community.
Details
Description
Located in the beautiful Edith Cowan Heritage House, nestled by the lake, on the Edith Cowan University campus in Joondalup The Peter Cowan Writers' Centre (PCWC) is a strives to be supportive of new writers.
Founded in 1995 in Western Australia, the non-profit organisation, Peter Cowan Writers' Centre (PCWC) began operation as the Northern Writers' Association.
Early in 1998, Edith Cowan University set aside a place for the centre in the newly reconstructed Edith Cowan House (pictured above and right) at its Joondalup campus.
The centre is named after Peter Cowan, one of WA's most esteemed writers and academics.
The grandson of Australia's first female parliamentarian, Edith Cowan, he was renowned for his short stories, a tradition perpetuated by the PCWC. He passed away in 2002.
As a not-for-profit community organisation, PCWC highly values its partnerships with government and non-government funding organisations
Monthly Meetings feature interesting guest speakers
A weekly E-Bulletin keeps members up to date with PCWC coming attractions
Members can be published in the in-house e-magazine
Members can read their material on 89.7 Twin City FM radio
Each Saturday between 10 and 12 a group of writers come together to write and read their stories during 'Writing for Pleasure'
Poetry editing workshops are held on the second Saturday of each month
Script writing courses are held once a year
Each year an Autobiography and Memoir workshop is held on Sundays
Four writing competitions are held every year and assessed by leading judges and to be an alternative for those who take creative writing seriously.
Location