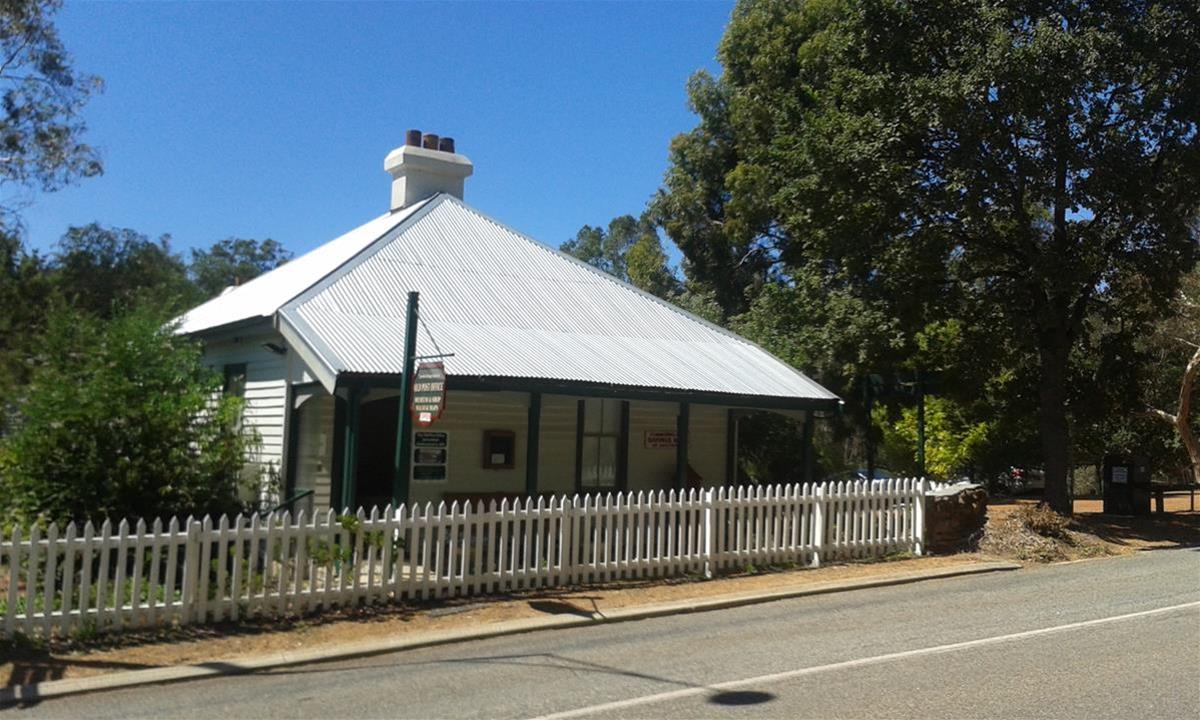 Jarrahdale Heritage Society Inc
Jarrahdale is one of WA's oldest settlements, set in the Darling Range and surrounded by Jarrah forest. It's only an hour south of Perth and thirty minutes from Armadale or Rockingham
Details
Museums:Local History
Open Days:Monday,Tuesday,Wednesday,Thursday,Friday,Saturday,Sunday
Description
In the Jarrahdale museum there are local artefacts, family history, photographs, oral history recordings, DVDs, books and other items that will remind you of our past. Let the children try out our morse code equipment, draw on the blackboard and search for the secretive mice.
Built in 1896, the Old Post Office was the centre of activity for a growing community. Some 20 years after the timber industry began, there were many families living in the town, on nearby farms and orchards and they were anxious for news from their loved ones back home. In an era long before the advent of internet and mobile phones, they could communicate only by letter or telegram. The Post Office was critical to the town's survival.
The timber industry gradually declined, bauxite mining arrived and the two industries co-existed for several decades. New facilities were built in the town and the old Post Office fell into disuse. In the early 1990s, local residents fought to save the building and so, Jarrahdale Heritage Society was formed. With support from the Shire of Serpentine Jarrahdale and local businesses, it was restored to its former glory. In 1997, Jarrahdale was classified as an Historic Town.
The Old Post Office is now home to the Jarrahdale museum and, some people believe they can feel the ghostly presence of an early postmistress still residing there!!
Related
Location