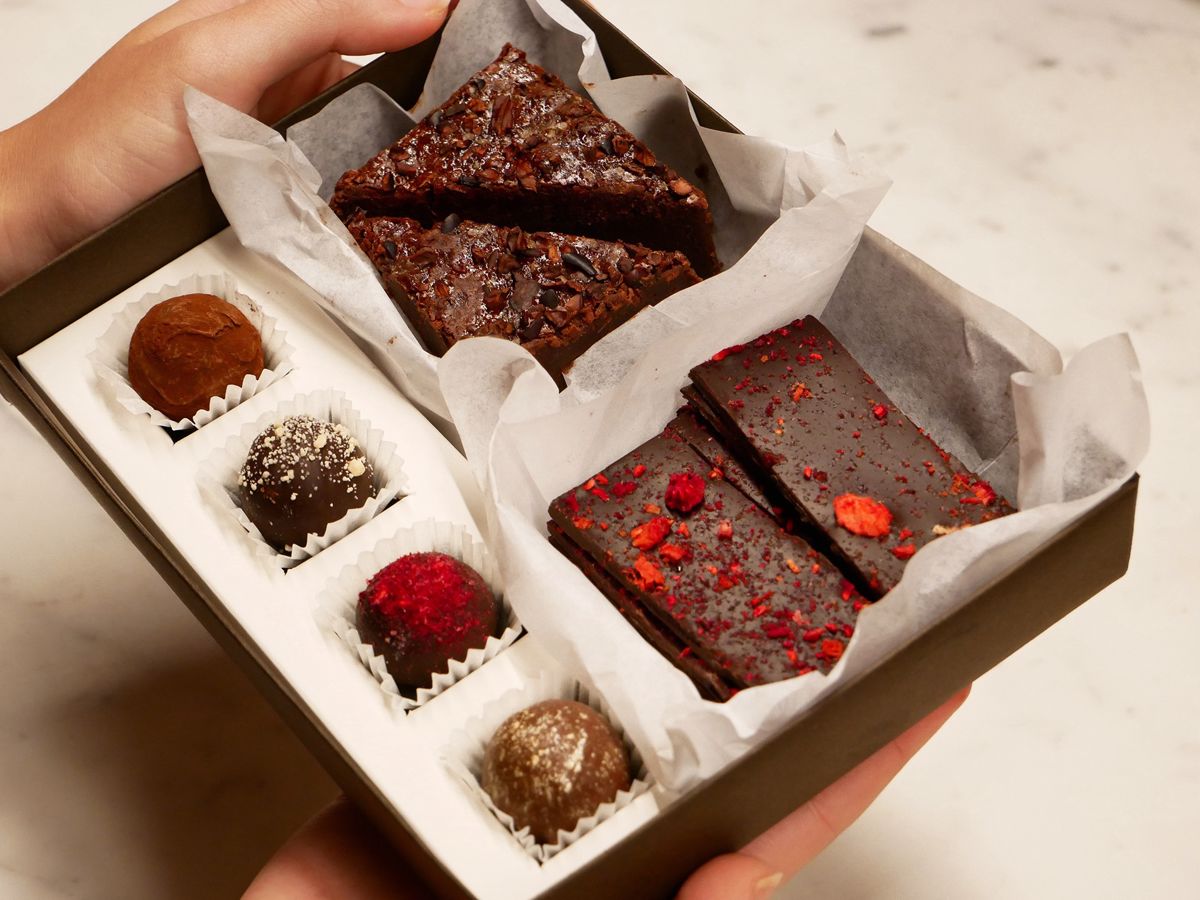 Chocolat
The ultimate date night with a friend or that special person in your life!
Dates:Apr 25
Time(s):3.30pm
Venue:Event Cinemas Innaloo
Details
Hosted By:WA Good Food Guide
Ticket Price:$95 + bf
Venue:Event Cinemas Innaloo
Description
Colliding morals in rural France set the tone for this romantic drama starring Juliette Binoche, Johnny Depp and Dame Judi Dench. The opening of a chocolate shop during lent, with all its temptations, pits a wandering chocolatier against an arrogant and overbearing mayor, as a town learns to love, laugh and live.
The WA Good Food Guide Film Festival showcases the talents of West Australian chefs and producers. Each screening has a thoughtfully curated food and beverage experience at its heart. For our presentation of Chocolat, the WAGFG has turned to one Australia's most renowned chocolate artisans, Sue Lewis Chocolatier. Indulge in a selection of Sue's finest creations with a box including • A champagne truffle to start • Dark chocolate brownie with cacao nibs • Dark chocolate with cherry, raspberry and strawberry bark • Four chocolate truffles - saltbush caramel, lemon myrtle, raspberry and strawberry gum and Limeburners whisky An exceptional selection of premium West Australian wines and innovative non-alcoholic options have been curated by acclaimed drinks guru Mike Bennie, our Director of Drinks for this event. Two glasses are included in the ticket price as well as small take home pack of chocolates to share with loved ones at home. Total food and beverage package ($75 RRP)
Location
Venue:Event Cinemas Innaloo
Address: Event Cinemas, 57 Liege Street,Innaloo,WA,6018
Phone:
Email: [email protected]