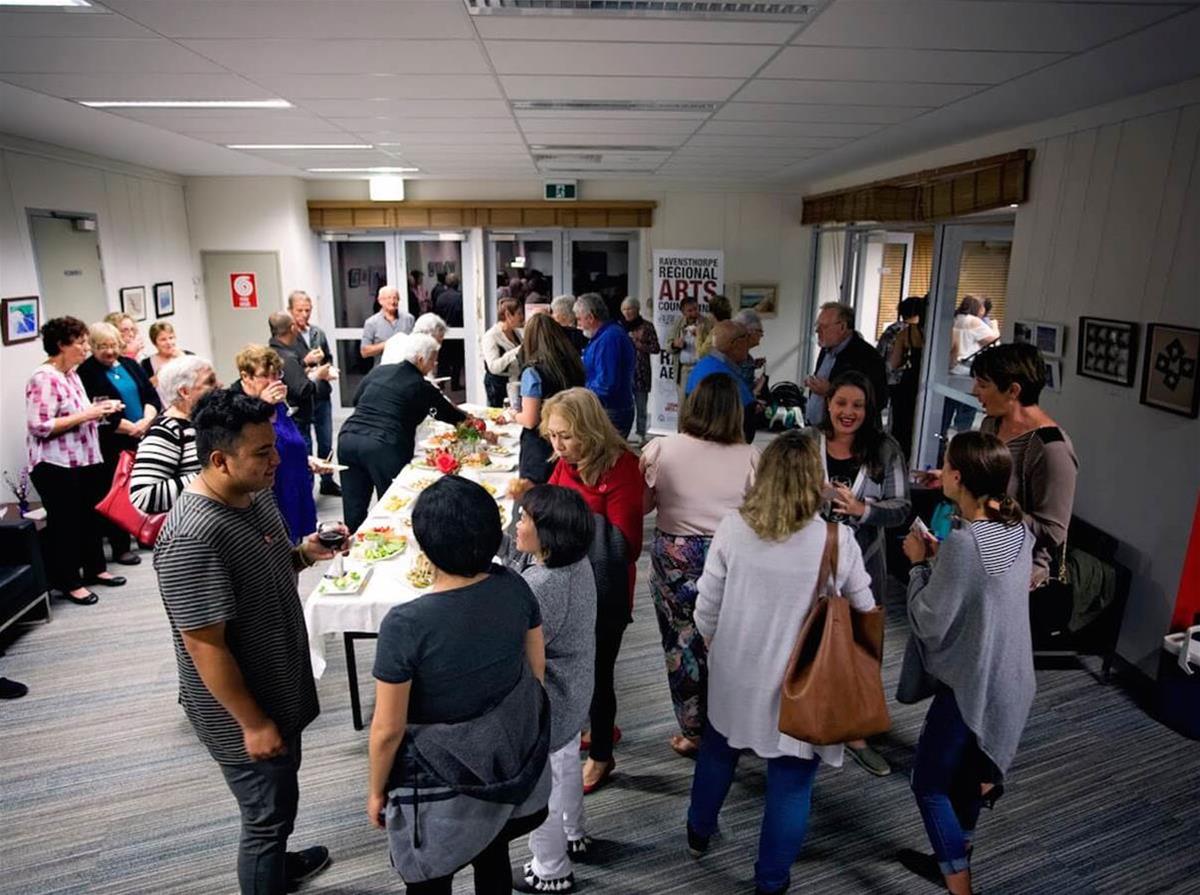 Ravensthorpe Regional Arts Council
The Ravensthorpe Regional Arts Council (RRAC) is a non profit volunteer based organisation that provides a diverse and adventurous artistic program of events throughout the Ravensthorpe region.
Type:Volunteer,Association,Local Focus,State Focus
Local Clubs:Arts
Details
Employees (FTE):1.5
Established:1978
Members:12
Volunteers:-
Arts:Comedy,Dance,Film,Literature,Music,Performing Arts,Visual Arts,Youth
Government:Local
Description
Each year RRAC hosts various art activities, events and workshops to meet the artistic needs of the community; to develop audiences and participants, encouraging the use of arts to build community cohesion and identity.
RRAC is currently one of only 2 'Key' Country Arts WA organisations in WA. With the reputation of hosting high quality events and providing art opportunities to the community, it continues as a strong organisation, growing with the changing needs of the Ravensthorpe region.
RRAC seeks to build partnerships with local businesses, community groups, government and individuals in order to further develop art in the wider region. We provide a positive economic stimulus to the region with grants, sponsorships and partnerships bringing in external money to the area. This positive economic impact on the region builds upon the services of local businesses, community members and local government; raising the profile of the Shire of Ravensthorpe for all stakeholders.
Related
Warren Catchments Council
Walpole Community Resource Centre
Tjuma Pulka Media Aboriginal Corporation
Stirling Street Arts Centre
Quairading Community Resource Centre Inc
Peter Kovacsy Studio & Gallery
Northampton Old School Community Initiative
Ngarluma Yindjibarndi Foundation Limited
Margaret River Region Open Studios
Laverton Leonora Cross Cultural Association Incorporated
Kambalda Cultural And Arts Group Inc
Jurien Bay Community Resource Centre
Hyden Community Resource Centre
Hopetoun Community Resource Centre
Harvey Recreation and Cultural Centre
Geraldton Regional Art Gallery
Exmouth Cultural Arts Centre
Country Music Club Of Boyup Brook
Coorow Community Resource Centre
Cervantes Community Recreation Centre
Boddington Community Resource Centre
Arts & Culture Christmas Island
Location