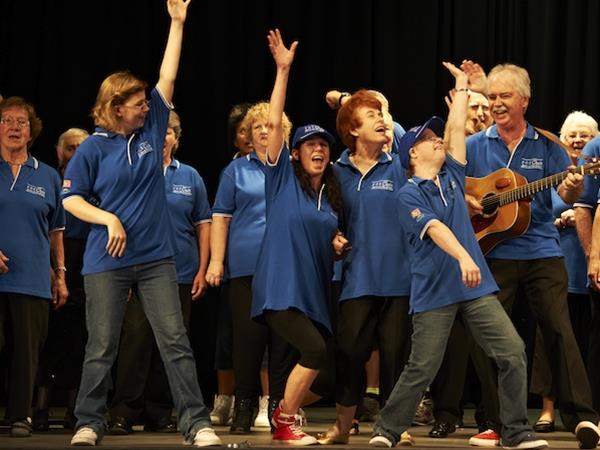 Spirit of the Streets Choir
The Spirit of the Streets Choir rehearses at St Alban's Hall in Highgate on Tuesday afternoons from 1.30 to 3.30 and regularly performs. We love singing, we love friendship and we welcome everyone.
Details
Description
The Spirit of the Streets Choir is a choir that provides the opportunity for people, who are disadvantaged and socially isolated to re-connect with the general community, make friends, improve physical and mental well-being, while building self confidence and esteem through singing and performing together. The message carried in their song invokes a spirity of unity, acceptance and inclusion.
The Choir was started in 2007 by local musician and songwriter, Bernard Carney, on the wings of the successful Choir of Hard Knocks. Membership then was mainly Big Issue Magazine vendors but today, with over 70 members, the self-proclaimed rough and ready crew is totally inclusive and represents groups of people who are at risk of becoming socially isolated.
Location
Address: 435 Beaufort Street,Highgate,WA,6003
Phone: 0433 789 785
Email: [email protected]