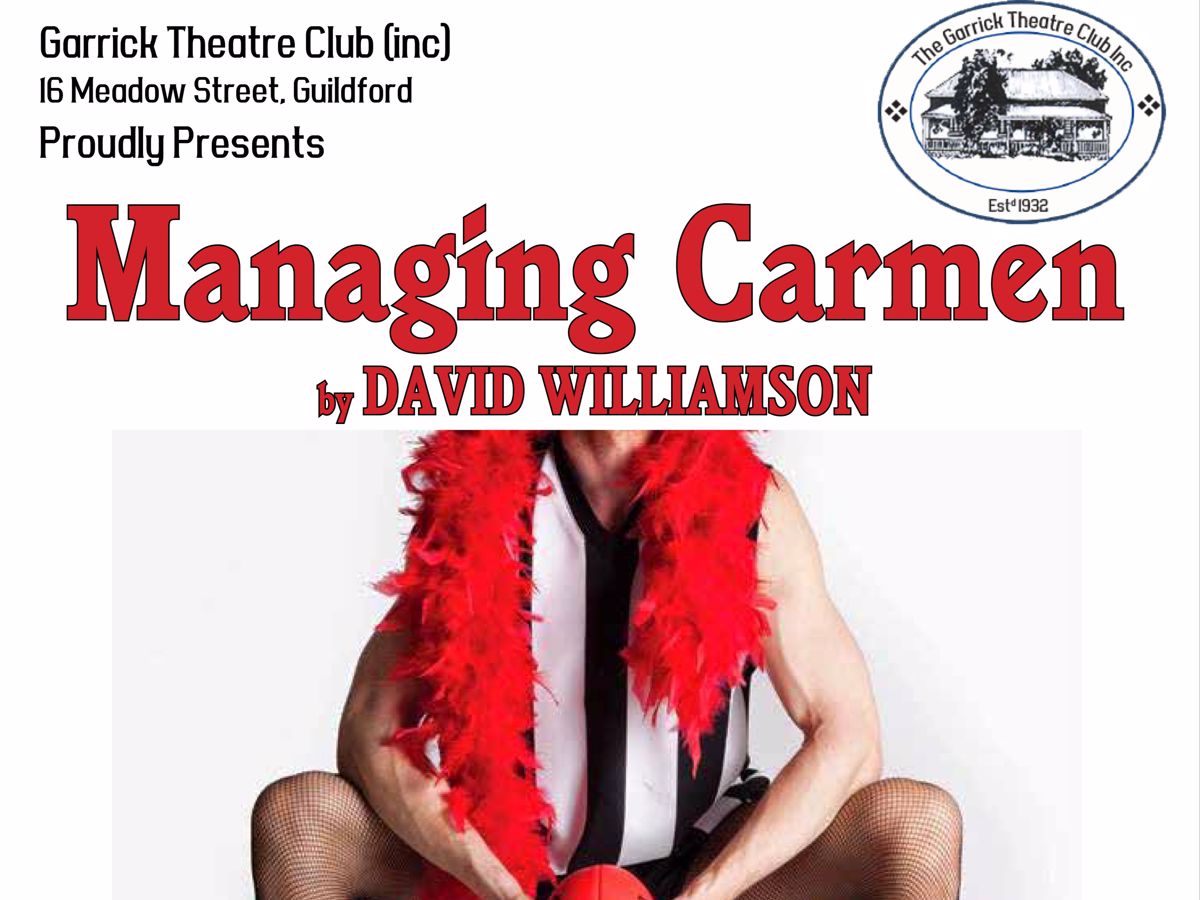 Managing Carmen
David Williamson's riveting and hilarious take on Australian Rules players, managers and their WAGS.
Dates:Feb 25 - Mar 13
Time(s):8:00pm and 2:00pm
Venue:16 Meadow Street, Guildford
Details
Hosted By:Garrick Theatre
Ticket Price:$25 adults ($22 concession)
Venue:16 Meadow Street, Guildford
Description
Brent Lyall is a freakish young sporting talent. At the age of twenty-three, the country lad is already captain of one of the most successful football clubs in the land. He is managed by the ruthless and famous sports manager Rohan Swift, a foulmouthed bully of legendary status. Not only is Brent paid a prodigious amount of money to play AFL football, he makes three times as much with product endorsements. But he should be raking in a lot more advertising cash – if only he wasn't so guarded in front of every camera! Rohan is determined not to let Brent's uptight performance get in the way of rich endorsement earnings. But as Rohan finds out, Brent is not quite the simple country boy he seems: He has a secret. Brent's carefully managed career is in jeopardy and Rohan needs to come up with an emergency plan to keep Brent's career and earning potential on track!
Location
Venue:16 Meadow Street, Guildford
Address: 16 Meadow Street,Guildford,WA,6056
Phone: 9378 1990
Email: [email protected]