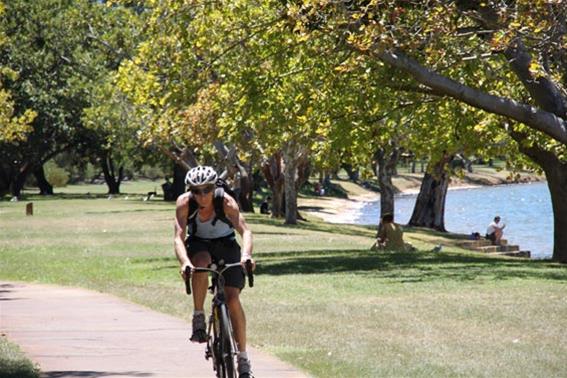 PlaceScape works closely with communities to support the management and implementation of programs and projects that benefit local people. Our work may include community consultation, support in accessing funding, project planning, using best practice models to inform the design process, advice on gardening, maintenance and sustainability, and more. PlaceScape delivers services through a holistic project management approach.
Details
Description
The idea of PlaceScape was born in 2008 during conversations between directors May Carter and Sabrina Hahn. Both were concerned about areas of Perth where vast tracts of bushland and other green spaces seemed to be disappearing under a sea of roofs and concrete streetscapes.

May had been working on a research project exploring links between resident perceptions of urban green spaces and self-reported health. Substantially better general health, quality of life and community connection was reported by people living near parklands that were valued, useable and provided a diverse range of settings and opportunities for physical activity, relaxation and social interaction.

Sabrina is widely known for her commitment to WA gardening and was concerned about the loss of trees and fewer gardens – in both private and public spaces – and about design of new parks being unsuitable for the WA climate and lifestyle.

May and Sabrina were aware that many people wanted to do something about growing greener places to live, work and play but often don't know how to go about it. They used their extensive network of contacts to bring together likeminded people to co-direct this venture.

And that's how PlaceScape was created – from the passion of a small group of people who want to save the world one tree at a time!
Location