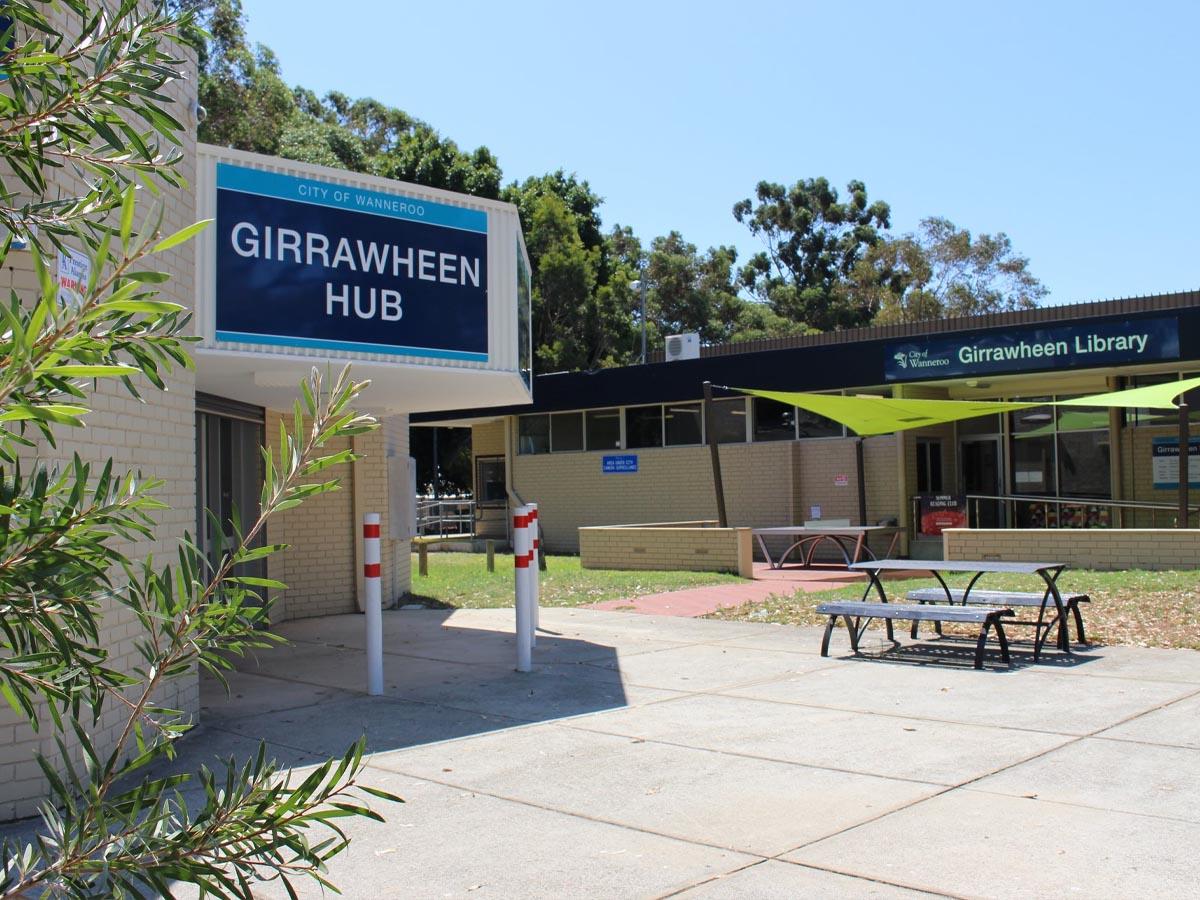 Girrawheen Hub
A vibrant community hub for learning, networking, and for community support and assistance with job readiness skills, helping local businesses and improving business skills.
Facilities:Community Centres
Details
Facilities:Community Centres
Description
The Girrawheen Hub has been established by The City of Wanneroo to assist community members with job readiness skills and help local small businesses to grow. The Hub is the perfect place for individuals and groups to meet, learn, network and provide support to one another.
The Hub has also become a local focal point, hosting more than 40 culturally and linguistically diverse groups.
The Girrawheen Hub gives opportunities and services with:
Financial Counselling (by appointment only)
Small business workshops to help you succeed
Practical Assistance to improve Job readiness
Small business incubator spaces
Room hire for skills-based training and activities
City of Wanneroo services to assist with local planning enquiries (Wednesdays only)
For more information on programs, workshops and room hire, please contact the friendly Hub staff on (08) 9405 5344 or via email.
Location
Address: 11 Patrick Ct,Girrawheen,WA,6064
Phone: (08) 9405 5000
Email: [email protected]