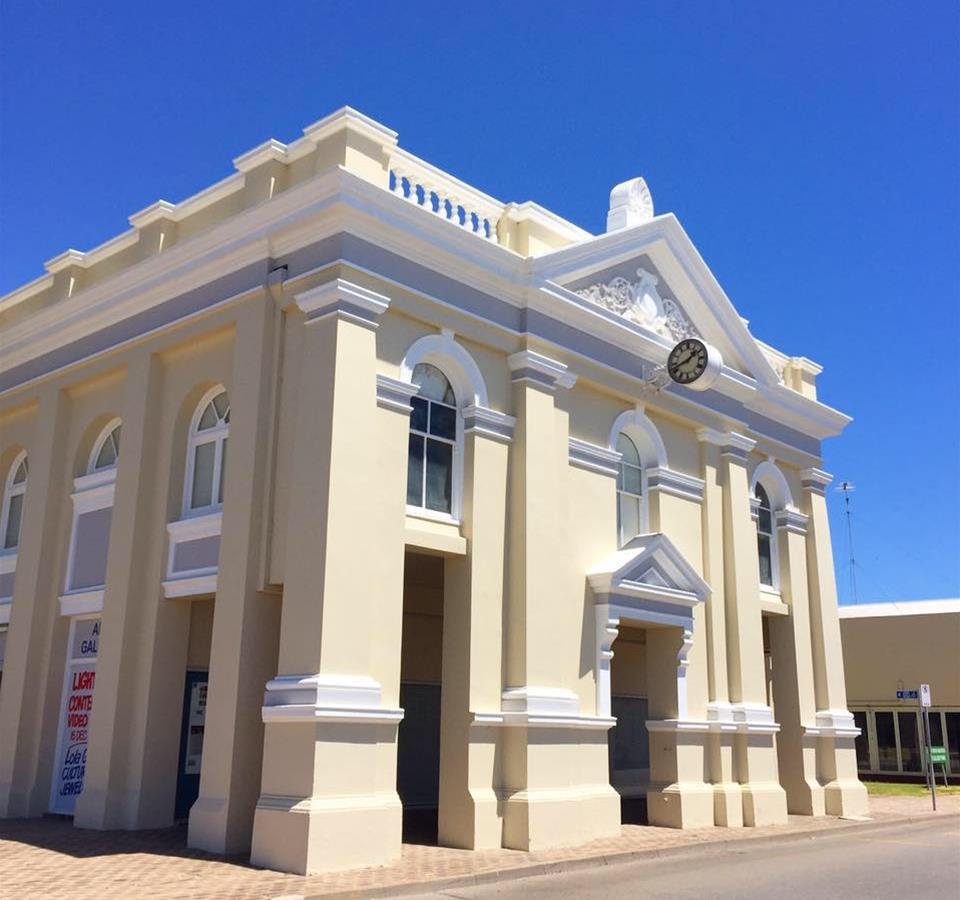 Geraldton Regional Art Gallery
GRAG is proud to present a diverse and stimulating exhibition program from local, state, national and international sources.
Open Days/times:Monday - Saturday 10am – 4pm, Public Holidays 1pm – 4pm
Galleries:Painting,Photography,Sculpture
Details
Galleries:Painting,Photography,Sculpture
Open Days:Monday,Tuesday,Wednesday,Thursday,Friday,Saturday,Public Holidays
Description
Housed in the heritage listed, turn of the century Town Hall building, the Geraldton Regional Art Gallery opened in 1984 as Western Australia's first regional A-Class venue. The Gallery is the City of Greater Geraldton's principal arts institution, serving arts and culture to the Midwest region's residents and tourists. GRAG also houses the City of Greater Geraldton's Art Collection.
Not only does GRAG host touring exhibitions curated by the nation's leading Art Galleries, special exhibitions are curated in house with the State's best and brightest artists being selected to reflect local themes.
The Gallery's flagship exhibition, the Mid West Art Prize occurs biannually and is open to all artists practising throughout the State. Established in 2011 with a non-acquisitive $45,000 prize pool, the Mid West Art Prize continues to be a staple in the Western Australia's Art Prize calendar.
The Gallery conducts new education and workshop activities each exhibition period, including artist's talks, film nights, lectures and even speed dating! To utilise the space for your next function please contact the Gallery staff for Gallery hire fees.
The Geraldton Regional Art Gallery is managed and funded by the City of Greater Geraldton with support from the State Department of Local Government, Sport and Cultural Industries.
Events
Big Sky Readers and Writers Festival 2021: Weave Your Magic
Location