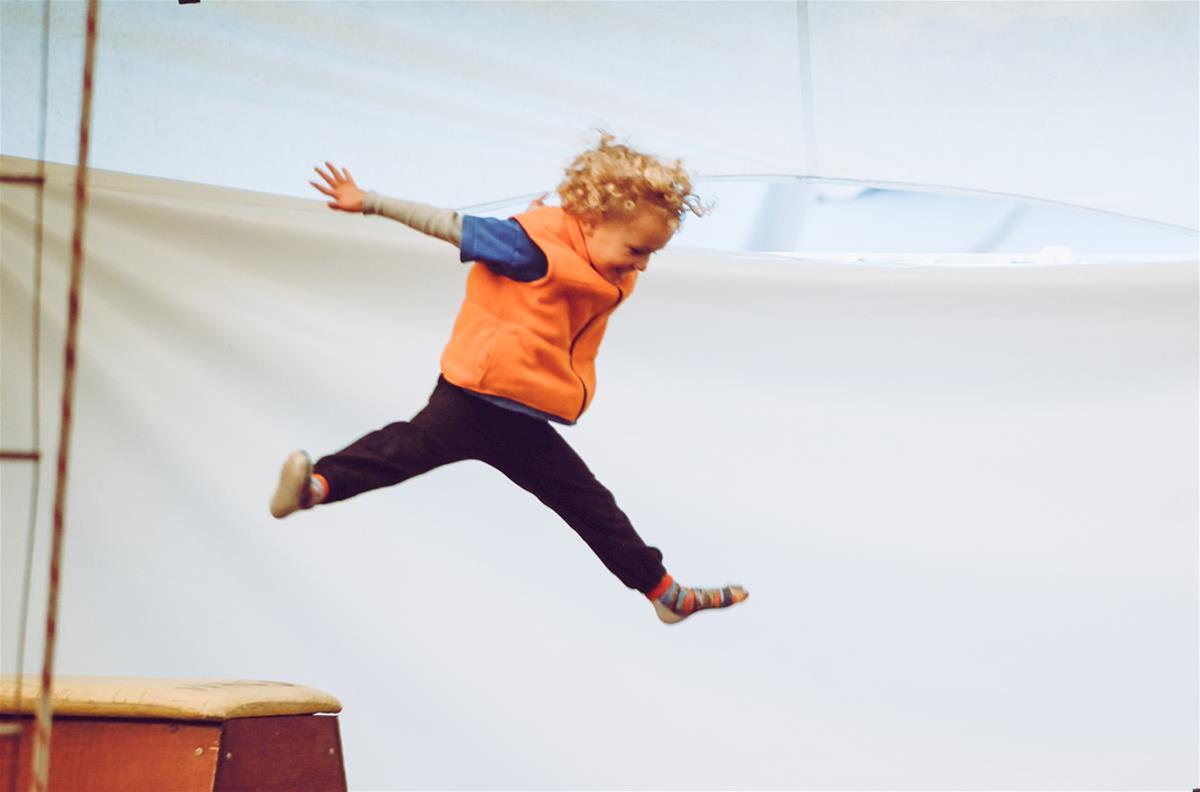 Circus Holiday Classes for Kids (up to 8yrs)
School is out, Zoom is off and circus is in the Big Top! Kids will love to learn new skills, play with other circus enthusiasts and get active in our great school holiday program.
Dates:July 8, 9, 10, 13, 14, 15
Time(s):Flip and Fly 9-10:30am, 3 Days at the Big Top 10am-12pm and 12:45pm-2:45pm
Venue:The Freo Big Top
Details
Description
Winter Circus Programs for all
Monday 6th – Friday 17th July
Flip and Fly Circus
for ages 5 to 8
Encourage your kids to flip and fly with CircusWA this winter holidays. They will love the non-stop fun as they clown around, play with other circus enthusiasts, and get active. Our professional circus artists will guide your kids safely as they learn a variety of circus skills: spinning plates, flower sticks, hula hoops, aerial trapeze, trampoline, tight-wire and acrobatics. Watch and experience the benefits of circus skills as they grow your child's hand-eye coordination, flexibility and strength.
When:
July 8, 9, 10 all sessions from 9:00 AM – 10:30 AM
Cost: $29.00 / session or $75 / full course
3 Days at the Big Top
for ages 7 to 12
School is out, but Circus is in!
If you've ever wanted to know what it's like to be a circus performer then this workshop is for you! Learn or improve your skills in Unicycle, Juggling, Acrobatics, Static Trapeze, Rope and more. On the last day, perform in your own circus show for an audience of friends and family.
When: July 13 ,14 and 15 from 10:00 AM – 12:00 PM and 12:45PM-2:45PM
Cost: Running as 2 sessions per day. $90 for 3 days of 1 session (eg. 3 mornings) $160 for 3 days all sessions (3 mornings and 3 afternoons).
Use the code DOUBLETROUBLE to book all sessions for $160
Big Top Circus Skills for Kids
for ages 7 to 12
Come and find out what it's like to learn and play under the Freo Big Top. A great opportunity to explore skills in acrobatics, aerials, tightwire and juggling. Two sessions to choose from, or do both days for maximum benefit. WARNING! your children may get hooked on circus.
When: July 6 & 7 10:00 AM – 12:00 PM
Cost: $30/session or $60/course
Location
Venue:The Freo Big Top
Address: The Freo Big Top, 90 Adelaide Street,Fremantle,WA,6160
Phone: 0435 374 492
Email: [email protected]