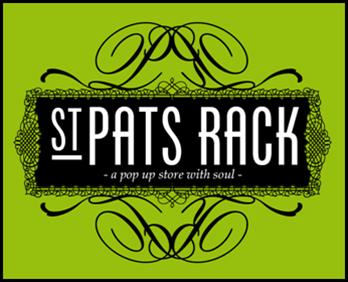 St Pat's Rack
St Pat's Rack is the newest vintage store to open in the vibrant city of Fremantle. It sells an eclectic, quirky mix of vintage and local creations. All proceeds go towards supporting the homeless.
Details
Description
About St Patricks Community Support Centre
We are a not-for-profit organisation, providing services for disadvantaged people of the Perth South Metropolitan Area; in particular those who are homeless or at risk of homelessness. We aim to provide high quality and immediate care for our clients through the delivery of a diverse and holistic range of services which include: emergency relief, housing (crisis and transitional accommodation), meals 365 days a year, a day centre as well as welfare and health services. We also deliver specialist programs such as education and training, art and music, recreation, youth at risk, rough sleepers and partner with other agencies across the community to achieve our goals.
As previously mentioned, 2012 signals St Patrick's 40th year of service in the community and throughout this period, we have continually worked to help those who are disadvantaged in Fremantle and the south west metropolitan region of Perth - none of which would have been possible without the ongoing and generous support of the wider community.
Our vision is to continuously improve and expand our services. As the number of people at risk in our community grows, we are looking to work with the local community leaders to achieve a 'whole of community' response to the issues surrounding homelessness.
Location
Address: 72 Adelaide Street,Fremantle,WA,6160
Phone: 08 6461 6494
Email: [email protected]