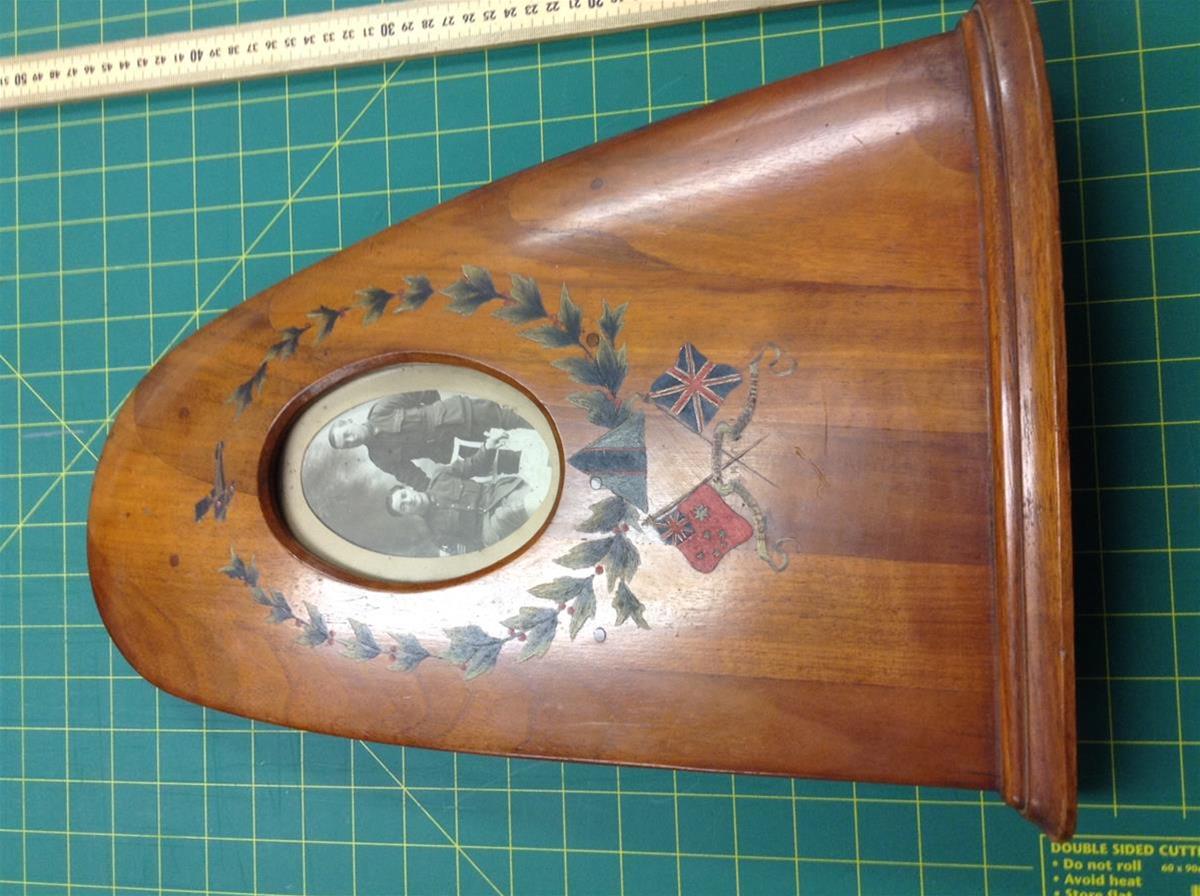 Trench Art - Propeller Tip Photo Frames
Trench art is a term used to describe useful items or unique souvenirs made by soldiers using discarded battlefield materials, like these two propeller tip photo frames.
Details
Collection Type:Handicraft,Memorials,Military
Description
These examples of trench art incorporate images of Segreant Arthur Francis Oldfield, No 1 Squadron, Australian Flying Corps of Kalgoorlie and his brother, Private Douglas Hyde Oldfield, 28th Battalion, AIF of Blackboy Hill.
One frame shows the brothers in uniform and the other in civilian clothes. The pictures are surrounded by a wreath incorporating the Australian Flying Corp colour patch. The aircraft type of the propellers has not been determined.
Both men were wounded during the war and returned to Australia, Douglas in 1918 and Arthur the following year. They settled again in Western Australia; Arthur died in 1987 aged 92 and Douglas in 1980, aged 84.
Related
World War One Battlefield Cross
Painting Lt Gen JJ Talbot Hobbs by Ernest Buckmaster
Medals Private John Horne
Medals Private David Stinton, Settler
Medals Pensioner Guard Private John Keefe
Medals of Pensioner Guard Private John McMahon
Martin O'Meara Victoria Cross Medal
HMS Louis Relic from Gallipoli
Location