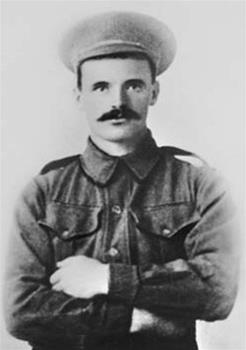 Martin O'Meara Victoria Cross Medal
Martin O'Meara was awarded the Victoria Cross for repeated acts of gallantry from 9 - 12 August 1916 during the Battle of the Somme in World War One.
Details
Collection Type:Memorials,Military
Description
The Victoria Cross is the British Commonwealth highest award for gallantry in action. Since its inception during the regin of Quuen Victoria fewer than 100 Australians have been awarded the Victoria Cross. The Army Museum of Western Australia has the largest collection of Victoria crosses in Australia after the Australian War Memorial.
Martin O'Meara was born in November 1885 in County Tipperary, Ireland, and immigrated to Western Australia in 1914. On 19 August 1915, aged nearly 30, he enlisted in the Australian Expeditionary Force at Blackboy Hill.
Arriving at Marseilles, France, on 1 June 1916, he was soon at the front in the centre of the Somme offensive, an area of bitter fighting. Between 9 – 12 August, O' Meara distinguished himself with acts of bravery that earned him the Victoria Cross, the highest award for gallantry in the face of the enemy. O'Meara was presented his Victoria Cross by King George V in July 1917.
After being wounded three times and returning to his unit each time, O'Meara was eventually returned to Australia in November 1918. However the ravages of war had, unfortunately, taken their toll on him, and within days of his return to Perth he was admitted first to Stromness Mental Facility and then to Claremont Mental Hospital, with reports he was "delusional" and "extremely homicidal and suicidal and requires to be kept in restraint". Sadly O'Meara never recovered, and died in 1935 at Claremont Mental Hospital. He is buried in Karrakatta Cemetery.
Related
World War One Battlefield Cross
Trench Art - Propeller Tip Photo Frames
Painting Lt Gen JJ Talbot Hobbs by Ernest Buckmaster
Medals Private John Horne
Medals Private David Stinton, Settler
Medals Pensioner Guard Private John Keefe
Medals of Pensioner Guard Private John McMahon
HMS Louis Relic from Gallipoli
Location