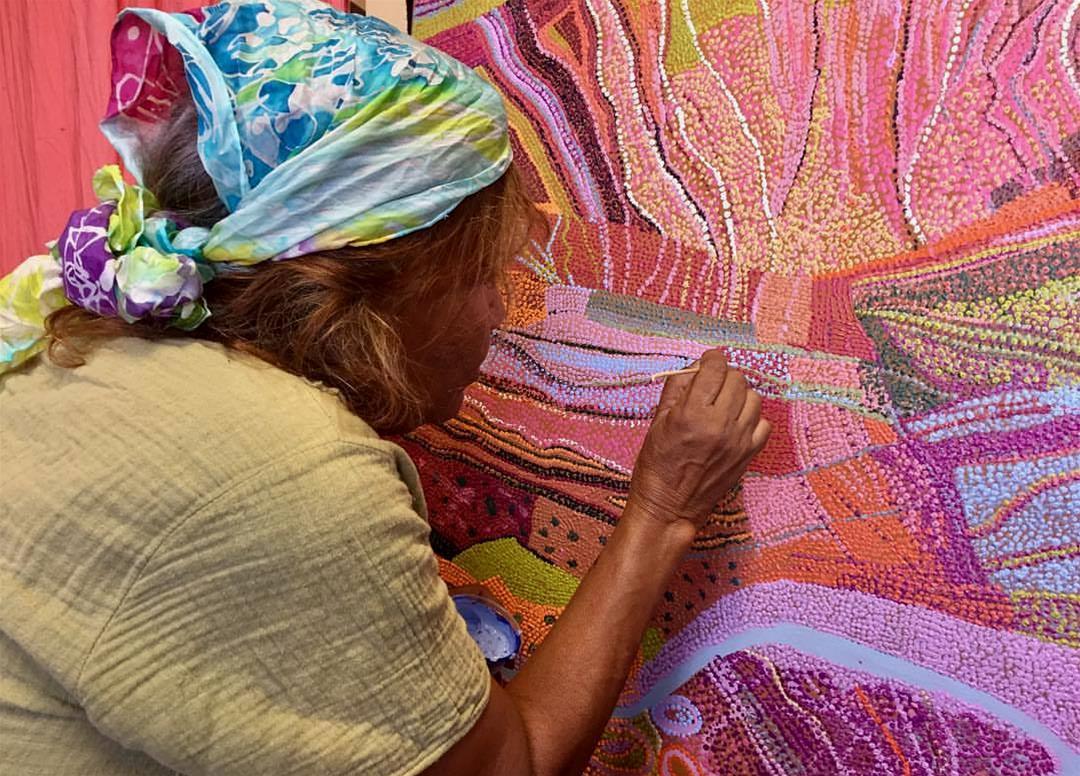 Wirrimanu Balgo Artists
Warlayirti Artists from Balgo present new works to mark the art centre's continuing role 20 years after its inauguration and exhibition held at Japingka
Dates:Nov 1 - Dec 20
Time(s):Weekdays 10 AM - 5:30 PM, Weekends 12 - 5 PM
Venue:Japingka Gallery
Details
Hosted By:Japingka Gallery
Venue Address:47 High Street
Ticket Price:FREE
Venue:Japingka Gallery
Description
Japingka Gallery in association with the Indigenous owned and run Art Centre, Warlayirti Artists of Balgo Hills is proud to announce a special, celebratory exhibition called Wirrimanu Balgo Artists featuring both brand new paintings along with a few iconic artworks by past Greats from this celebrated Art Centre such as the late, great, Eubena Nampitjin, Lucy Yukenbarri and Bai Bai Napangati.
Balgo has established a distinctive style of desert artwork, being amongst the first group of desert artists to embrace a broad palette of colours. Its leading artists over the years have included Eubena Nampitjin, Susie Bootja Bootja, Lucy Yukenbarri, Bai Bai Napangati, Helicopter Tjungurrayi, Boxer Milner, Sunfly Tjampitjin and Brandy Tjungurrayi amongst many others. The artists come from a wide range of desert language groups including Kukatja, Warlpiri, Walmajarri, Wangkatjungka, Pintupi and Ngardi.
This special Exhibition not only celebrates the 20th Anniversary of the new Art Centre's opening and Exhibition, but also showcases the incredible depth of talent both emerging and historic which underpins the remarkable ongoing success of this very talented Community. The future continues to look bright for this seminal Art Centre.
Events
The Art and Life of Dorothy Napangardi - 2020 Retrospective Exhibition
Related
Andrea Adamson Tiger - Seven Sisters Dreaming
Location
Venue:Japingka Gallery
Address: 47 High Street,Fremantle,WA,6160
Phone: (08)93358265
Email: [email protected]