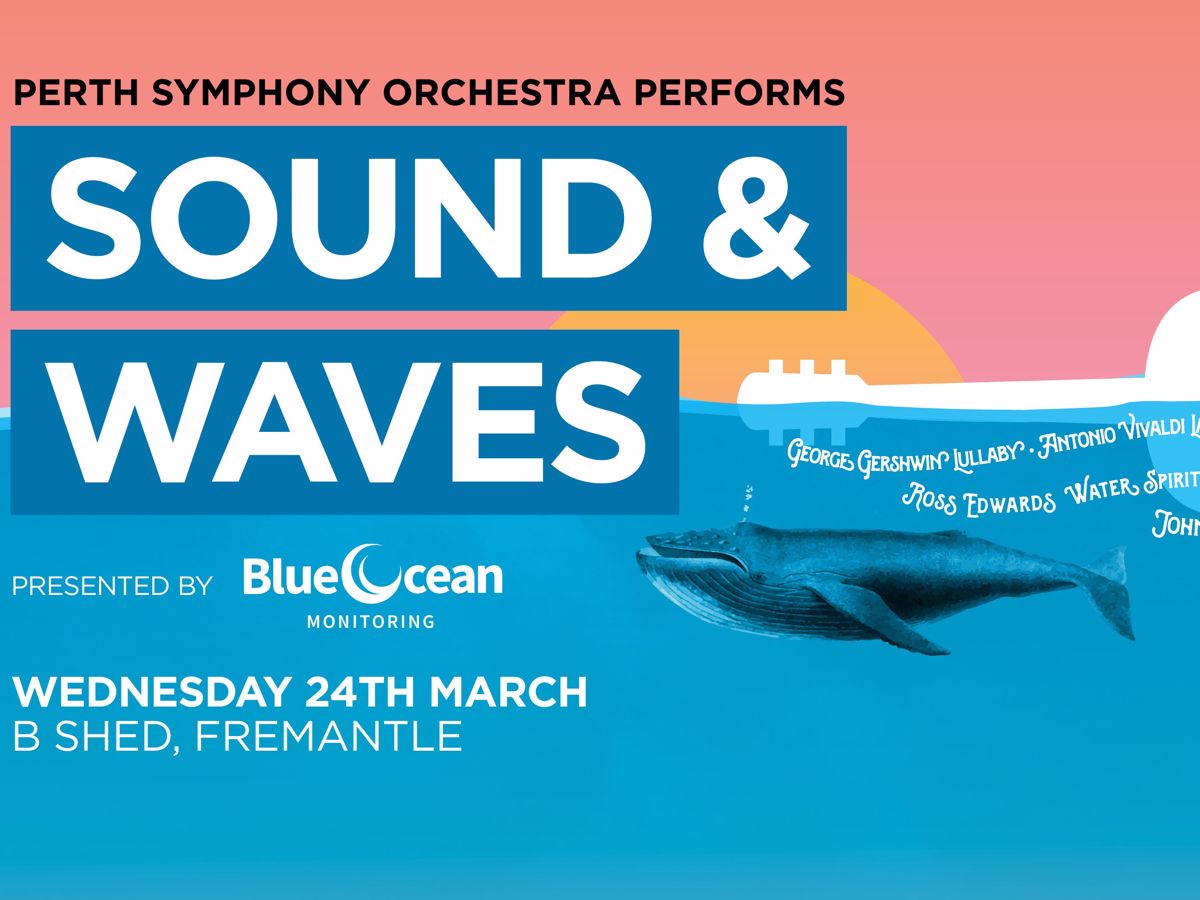 Perth Symphony presents Sound & Waves
Set by the water, Sound & Waves celebrates the spiritual connection we have with the ocean, through a bespoke mix of live music and ocean soundscapes, interwoven with stories told by WA individuals.
Dates:Mar 24
Time(s):6:30pm
Venue:B Shed Fremantle
Details
Hosted By:Perth Symphony Orchestra
Ticket Price:$35 - $80
Venue:B Shed Fremantle
Description
Under the Creative Direction of Founder and CEO Bourby Webster, Perth Symphony will bring to life works by classical greats such as Vivaldi and Gershwin, juxtaposed with contemporary composers including Katie Noonan. Special solo performances made up of Ross Edwards 'Water Spirit Song' by Principal Cellist Sophie Curtis as well as guitarist Rick Webster performing John Butler's 'Ocean' will provide a refreshing and contemporary twist to the event. "The ocean is the backdrop and soundtrack to the lives of thousands of Western Australians" says Bourby Webster, "and this concert, through a formidable program of music inspired by the ocean spanning centuries, will bring the ocean to the fore through music in an incredibly moving way." The concert includes a world premier soundscape performance of the Rottnest Channel topography, a special collaboration between Perth Symphony Orchestra and WA composer Rebecca Erin Smith commissioned especially for the concert. Whether you surf, swim, fish or sail, this concert will evoke a sense of movement and awaken your connection to the ocean. Special thanks to presenting partner Blue Ocean Monitoring, concert partner UWA's Oceans Institute and event partner Fremantle Ports for making this concert possible.
Location