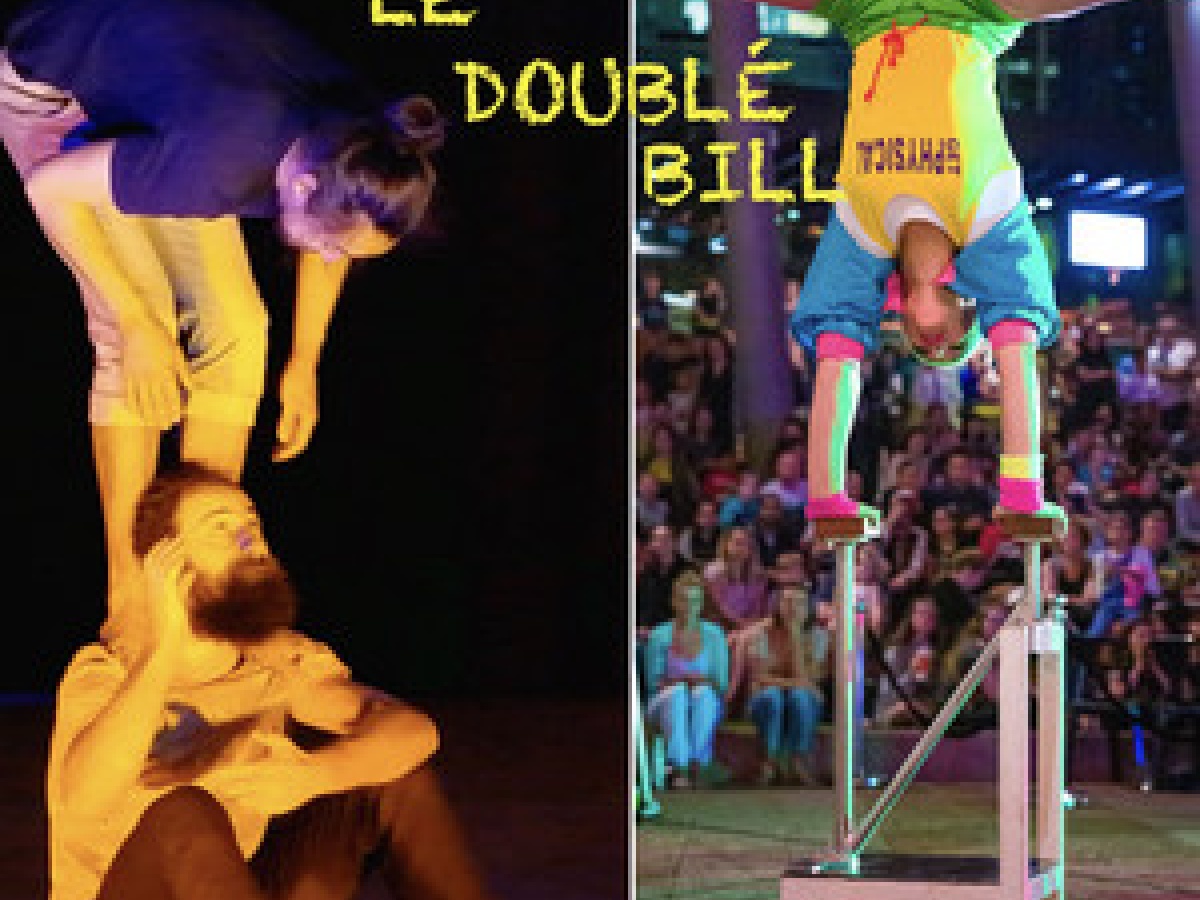 Le Doublé Bill
Two shows within a show?! Much culture! So Europe! Très avant-garde! Actually there are no Europeans in this show, but you can come and see two short, different circus works in one sitting.
Dates:Feb 24 - 28
Time(s):From 6.15PM
Venue:Freo Big Top at Circus WA
Details
Hosted By:Simon Wood
Venue:Freo Big Top at Circus WA
Festivals:Fringe Festival
Description
Presented by three of WA's finest circus artists, "Get Fit with Jane Funda" and "Down. Rebound." will explore the dangers and challenges of a hard-hitting, fluorescent 80s disco aerobics workout and the trials and tribulations involved in just getting something on the stage. 10/10 an easier and cheaper option than actually going to France right now with double the entertainment value. Presented by: Simon Wood Simon Wood, Ben Kotovski-Steele and Cat Ranieri are three experienced WA circus artists with a wide range of skills based in acrobatics, aerials and juggling. When not performing throughout Europe/Australia, they can often be found upside down in various circus spaces throughout Perth or being cultured in various cafés near said spaces while exceeding the daily recommended intake of coffee consumption. Mild: Shows with broad family appeal and entertainment to suit all ages. Big on fun, low on risk.
Events
Uncorked Comedy | Wine tasting with a comedian
Life Drawing with a Comedian
Learn Magic: Celebrity Magician Jon Fox Reveals His Secrets!
Fatale Attraction: Final Fantasy
Down the Rabbit Hole by Shana James
Crap Music Rave Party: The High School Ball
Cameron the Magician Presents: Abra Da-Cameron!
Brewed Laughter | Beer tasting with a comedian
An Aussie, African & Englishman walk into a bar...
Location