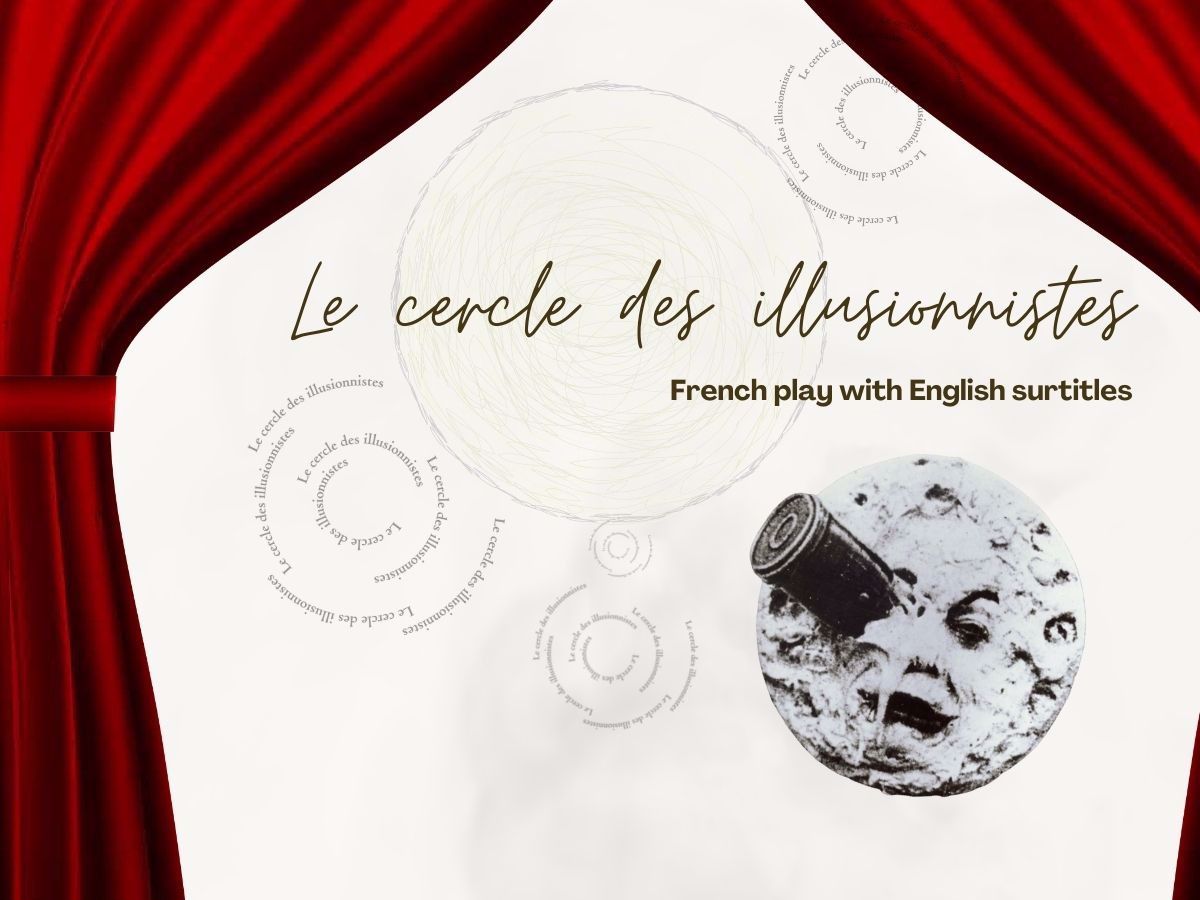 Le Cercle des illusionnistes - French play with English surtitles
Perth French Theatre with support of Bonjour Perth Events is back. 21 Actors will gather together around you to share some French culture and transport you to the world of magic and cinema!
Dates:October 20 till 23
Time(s):Evening :7pm-9pm and Matinée: 12.30-2.30pm
Venue:Victoria Hall, Fremantle
Details
Hosted By:Perth French Theatre
Ticket Price:Free to $35
Venue:Victoria Hall, Fremantle
Description
This French play by Alexis Michalik wasawarded three Molières in 2014, the greatest recognition for theatre in France. While the French football team play Euro 84, April's bag is stolen from the metro by December. But the young man decides to return it to its owner! Destiny is on the move. Both will follow in the footsteps of Robert- Houdin, inventor of modern magic, and Georges Méliès, a great figure in cinema. Eras, places and passions respond strangely to each other. While life has fun playing tricks, will love triumph over illusions? In this dizzying, award-winning comedy, Alexis Michalik, combines lightness, depth and wonder to question the magic of art in our lives. The idea with this play is to bring the audience in a dream with wide open eyes. The Past and Present will have to intertwine. Actors will travel in time and space without constraints at a frantic pace. As in our memory, the comings and goings of the past will be instantaneous. The group movements will allow us to confuse the public to let them get lost, the magic and the illusion will transport them into a poetic universe, where destiny is created.
Location
Venue:Victoria Hall, Fremantle
Address: Victoria Hall, 179 High St,,Fremantle,WA,6160
Phone: 0429177967
Email: [email protected]